K-pop fans organized a protest against the South Korean agency SM Entertainment. On Friday, June 23 truck protestors got together again outside the company's building located in Seongsu-dong, in the city of Seoul. The people have been identified as fans of K-pop soloist, Taeyeon, who is part of the girl group Girls' Generation which is currently on hiatus.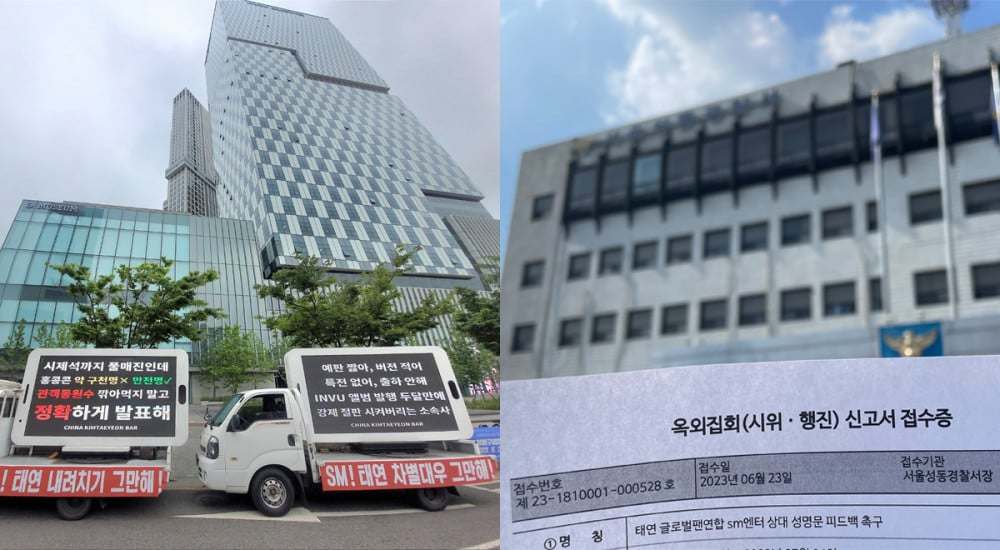 Reportedly, the K-pop agency decided to call the police to stop protestors from making loud noises outside the building. As a response, Taeyon's supporters stated that their protest was for the rights of the artist and her music career, and not for political reasons. However, before that point, their protest had not been legally recognized yet, so they had to go through some solutions to execute their right.
As a result, fans got together and registered their protest with the Seoul District Police. In the South Korean city, large-scale protests need to be legally approved by the District before taking place. Since it was green-lighted today, the truck protestors are now recognized by the law. Following this, they confirmed that they would get back to the area on a regular schedule, on weekdays from 9 a.m. to 5 p.m.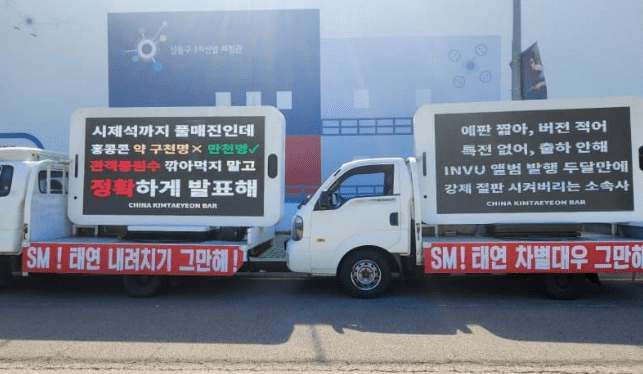 The fans have been demanding SM Entertainment manage the idol's career in a better way. Their requests include bigger concert venues, better promotion for the artist, much more attention to the fanbase's needs, and an apology letter for the mismanagement of Taeyeon. The singer reacted to this by saying that she was aware of the situation and that fans have the right to protest.