Philadelphia was the place where hundreds of bike riders took the streets on Saturday, August 26 for the 14th Philly Naked Bike Ride. The event first started in 2009 as a means to promote body positivity, freedom, cycling, and fossil fuel reduction.
PNBR is a Leave No Trace event! See trash? Pick it up! Our goal is to leave the space cleaner than we found it, with no mark we were ever there. BYO water bottle- 5 gal jugs will be available for refills!

8.26.23
2-4:30 pre ride/ body paint
5 pm 😎 pic.twitter.com/o0gviCUkh0

— PhillyNakedBikeRide (@phillynbr) July 28, 2023
During this event, Philadelphia riders are encouraged to be naked, at the level they feel comfortable with. Throughout the 13-mile journey, they have no constraints and can be as "bare as they dare." The ride usually has riders cycling through well-known city marks every year.
In spite of the bare spirit of Philly's 13-mile Naked Bike Ride, the organizers have stated that it is not a sexual event and that harassment and physical assault conduct are not allowed during the ride. About this, the code of conduct assures that "One of the goals of the Philly Naked Bike Ride is to desexualize nudity and to encourage everyone to embrace nudity as a normal, enjoyable way of life."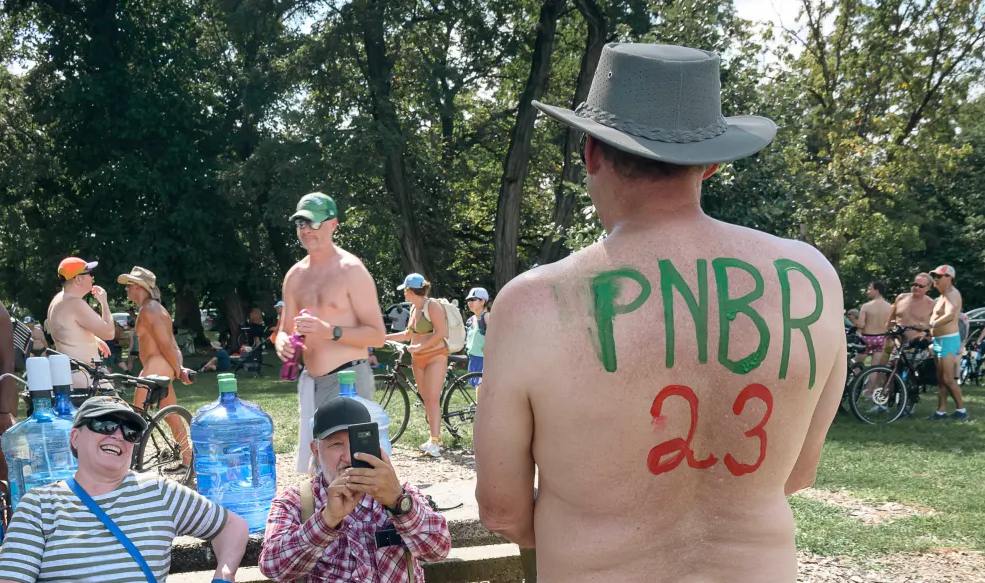 In the ride, the participants usually paint their bodies with glitter, colored-paintings and stickers. For example, Garry J. Gadikian said "It's a very freeing experience, and definitely something that you should do once in your life for that freedom."
However, the organizers could not have an after party considering the ride's capacity, and nudity makes it difficult. For this reason, they have encouraged participants to dress up and go to local restaurants and bars to celebrate the event.