Reddit is one of the most popular websites across the Internet and social media. Its users most likely drop by the page or the application more than once a day. However, users who attempted to log in yesterday probably encountered some problems while doing so, but the issue came from Reddit itself. Not the Internet, not the computer, not the cellphone, it was all an outage in the platform.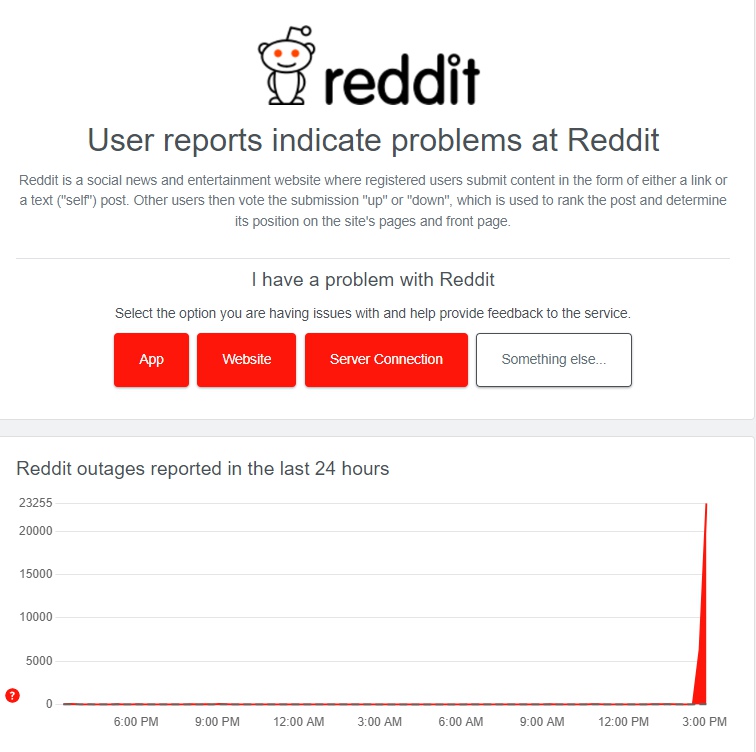 Reports state that shortly before 3:00 PM (CST Time) users from all over the world experienced problems s with Reddit. According to DownDetector, during Tuesday, July 25, the detector received over 30,000 reports from people having problems accessing the page. This outage could not have come at a worse time, as it took place during the third edition of "r/place," which is a collaborative project from Reddit.
This project is about communities coming together to use pixels and create different illustrations.  The r/place is a game that can quickly turn into a war, in which the Reddit groups fight for a space in the pixel canvas. Unfortunately, these users who were hoping to enter the platform to defend their place in the game experienced this technical issue which held back their progress.
@Reddit_Support is reddit down right now? pic.twitter.com/cr3d25mTo7

— Nikki (@nikkiaust17) July 25, 2023
Fortunately, as of now, users can freely access Reddit. It is likely that the he team behind the social platform got hands on deck to solve the issue and bring the platform back to service. No additional issues on the website have been reported so far.
Did you have any troubles during the Reddit outage? Let us know in the comments below.