Snapchat is getting into the artificial intelligence selfie train with its new feature named "Dreams." The inclusion of this new characteristic comes after the company decided to release its My AI chatbot earlier this year, and now the social media application is going a step further with the use of artificial intelligence.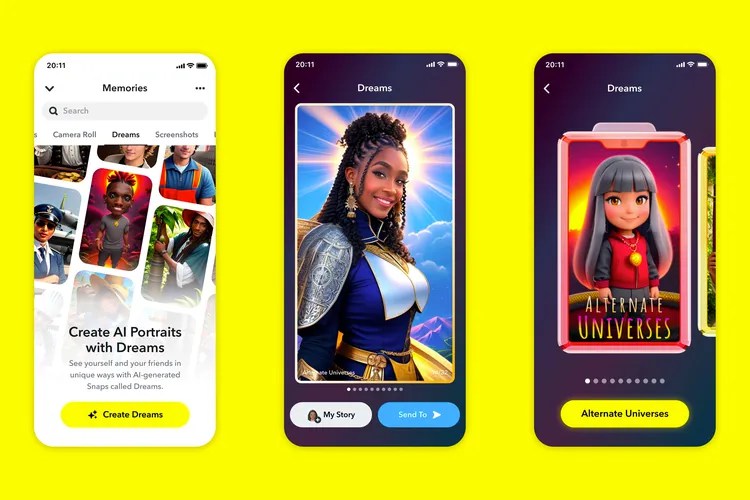 The new Dreams feature is located in the camera roll section of Snapchat called "Memories." The company decided to try generative AI selfies on its own, which has already been seen in apps like Lensa and TikTok. The generated selfie is produced for users once they upload real-life series in the app for Dreams. After this, Snapchat will show users eight-photo packs with different themes.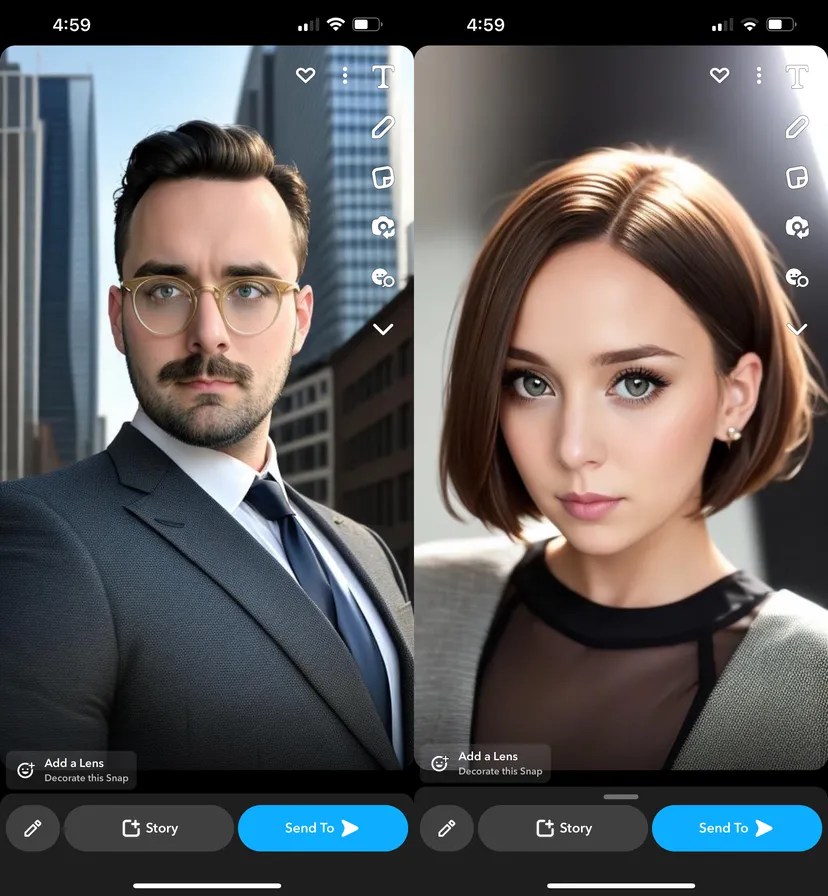 The first time Dreams is used, it will come for free. However, each additional pack is priced at 1 dollar as an in-app purchase. The new feature is already avaliable for Snapchat users in Australia and New Zealand today and the rest of the world will be given access to it in the coming weeks. About the new characteristic in the app, Snap's VP of product, Jack Brody, said:
"We've always approached creating value for the Snapchat community by doing things that are playful, that are fun, [and] that are sometimes a little bit silly and a little bit weird. And I think Dreams really fits into that."
Unfortunately, Snapchat does not let people create their own Dreams selfie with custom requests, and it will only work by setting up facial recognition and selecting a specific fantasy pack to generate. However, Brody stated that the feature will include more AI options over time.