Ukraine's, Elina Svitolina, affirmed that the ongoing war in her country strengthened her mentally to the highest level.  The tennis player was able to reach the semifinals of the Wimbledon Championships, a major tennis tournament held in the United Kingdom, after months of dedication, hard work and an impressive run that has put her in the spotlight.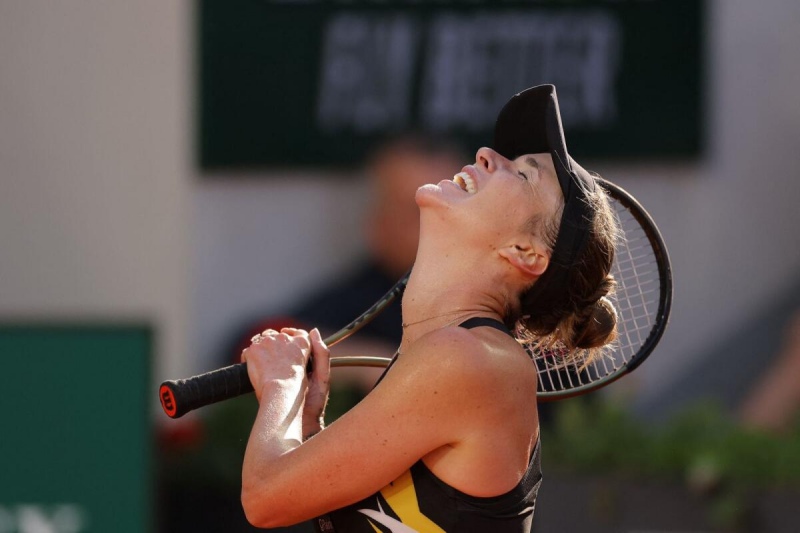 Svitolina made a return to the tennis tournaments after she gave birth to her daughter in October last year. The Ukrainian juggernaut was able to defeat top-seeded Iga Swiatek with a 7-5, 6-7 (5-7) score, and 6-2 in the Wimbledon Championships. According to Svitolina, her run has been "crazy."
"If someone would tell me that I will be in the semi-final and beating the world number one, I would just say that they're crazy."
Elina Svitolina expects to bring joy and relief to Ukrainians. She also wants to represent and speak up for her country and has even stated that the invasion of Russia in Ukraine and the subsequent war have changed her perspective in life. The tennis player explained, "Mentally, I don't count difficult situations [on the court] as a disaster. There are worse things in life. I'm just more calm."
Svitolina's great performance against Swiatek earned her a spot in the semifinals. During the match, she got to feel the support from the crowd at Centre Court, who were rooting for her. The Ukrainian tennis star has now been cataloged as one of the best players in spite of the terrible war and some massive motherhood responsibilities.