A construction crane collapsed in New York City. As a result, a total of nine civilians and three firefighters suffered minor injuries that were, fortunately, not life-threatening, according to the New York City Fire Department. Initially, the fire started in the engine compartment of a crane perched about 45 stories at an under-construction building. This structure was located on 10th Avenue, between West 40th and West 41st streets.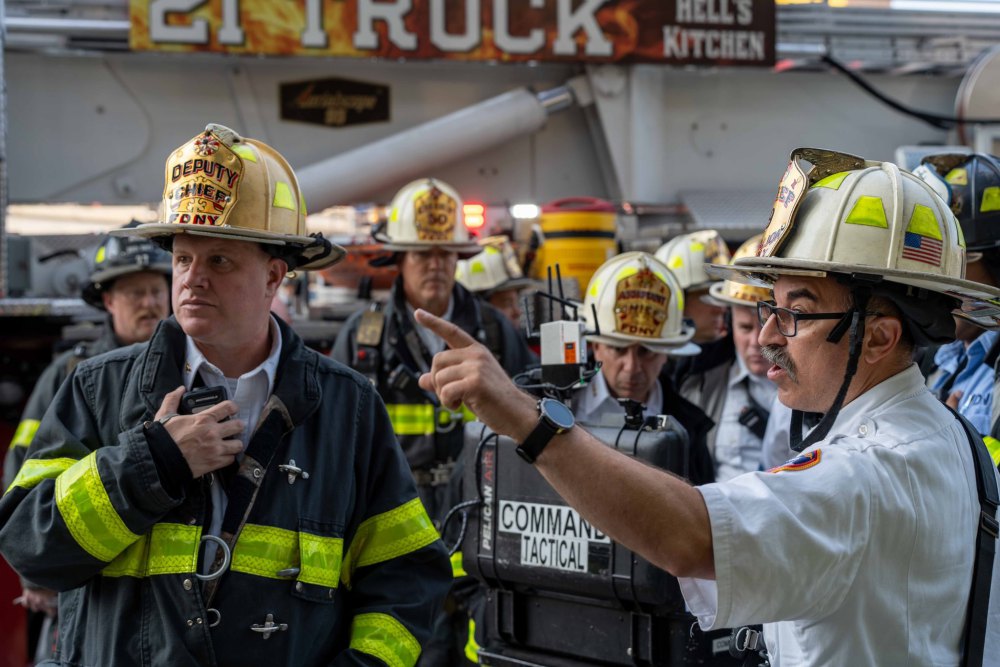 New
Reportedly, the situation took place at around 7:25 a.m., according to FDNY First Deputy Commissioner Joseph Pfeifer. As the firefighters in New York battled against the flames, the crane's arm (which carried a 16-ton load of concrete) snapped off and crashed to the ground. About the situation, Mayor Eric Adams, talked about the concrete debris and littering in the street, and later highlighted that the incident could have been "much worse."
"We are extremely fortunate, number one, that we were not during the busy time of the day, As you know, the Port Authority is here, and many of the buses move through here. We were extremely fortunate."
It was also revealed that one of the three injured firefighters had chest pain, and for this reason, he was taken to the nearest hospital. In addition, some of the injured civilians were construction workers. Finally, the Department of Buildings issued an order for workers to stop manipulating and working on the building. The DOB also ordered a cease use order for the crane, which was last inspected on June 15 when some pieces were added to it in order to increase its height.