Can you Imagine losing your beloved Nintendo console just for being careless, and eventually finding it almost two decades later in a place you never imagined? Well, that's exactly what happened to Ryebredrox, a console player who found his Nintendo DS 16 years later after he lost it as a kid.
Losing one of your belongings, especially a console that was probably gifted by your parents, is a really frustrating experience. Because of this, Ryebredrox's story resonated with many people all over the Internet, especially on social media platforms. Funnily enough, his Nintendo DS console had always been near him, but he could never notice it. Sadly, time was not kind to the console, as the picture proves that it heavily deteriorated after all these years.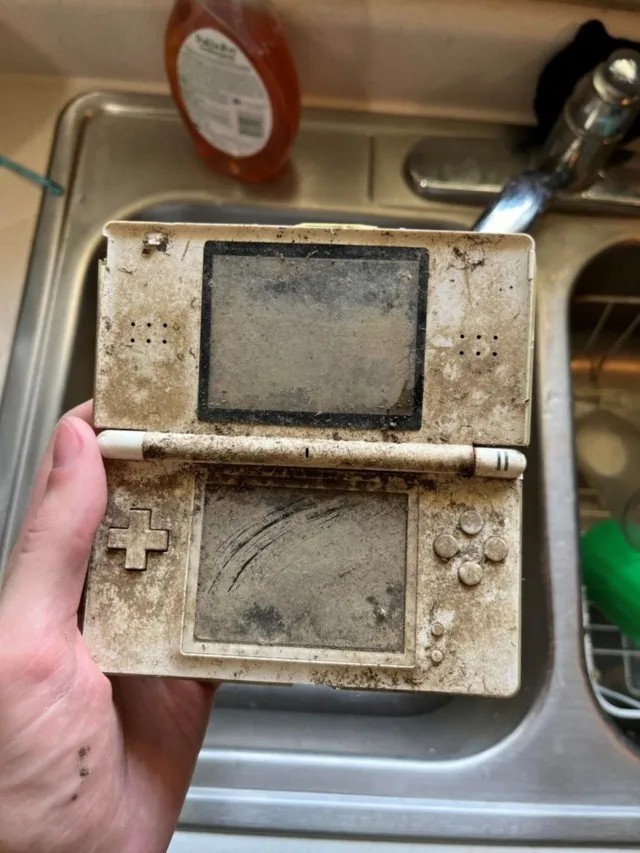 According to Ryebredrox, his parents bought him a Nintendo DS Lite in 2007, but he could only enjoy it for a short time, as he lost it due to a careless mistake. His entire family thought someone had stolen the device since years went by and they were not able to find it. However, Ryebredrox found it sixteen years later at an unexpected place. 
This place was a sandbox located in the backyard of the man's own home. Apparently, the console was left there and no one realized it for over two decades until the family started making some house changes. It was at this point that the gamer found the Nintendo DS buried where the sandbox used to be.