Pop-mega star, Britney Spears, will be telling the version of events about her life story. The "Toxic" hitmaker will release her highly-anticipated memoir, "The Woman in Me." The announcement came after a bidding war between a number of publishing houses. In the end, Gallery Books, an imprint of Simon & Schuster, was able to obtain the rights to publish and distribute Spears' memoir, which is now available to pre-order.
The "Crossroads" actress had some of the most difficult years in her private life, as her father, Jamie Spears, controlled her through a conservatorship. This unfair measurement restrained her relationships, finances,, and other life aspects for over thirteen years. In addition, Spears herself has said multiple times that her family was unsupportive and that they "ruined it for her." Fortunately, the conservatorship ended in 2021, her case was able to change laws two years ago and sources say she has made amends with her mom and sister.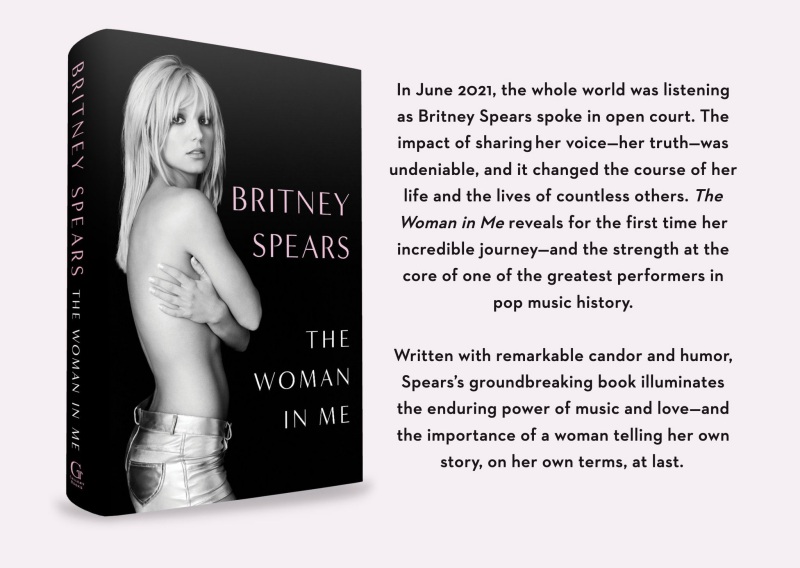 About the memoir release, Gallery Books Senior Vice President and Publisher, Jennifer Bergstrom stated that "Britney's compelling testimony in open court shook the world, changed laws, and showed her inspiring strength and bravery. I have no doubt her memoir will have a similar impact and will be the publishing event of the year. We couldn't be more proud to help her share her story at last."
The deal with Simon & Schuster was acquired for 15 million dollars and it is the second most expensive one, only behind former United States president Barack Obama's acquisition deal. In addition, the publishing house said that her memoir "illuminates the enduring power of music and love and the importance of a woman telling her own story." Britney Spears' memoir will be officially available for purchase on October 24 this year. The artist shared the cover art, which shows her at a younger age on the cover of Rolling Stone. 
10.24.23 https://t.co/TTW2sQKl5X pic.twitter.com/66yE7Zccr4

— Britney Spears 🌹🚀 (@britneyspears) July 11, 2023