An American Airlines passenger caused quite the chaos before her flight departed from Dallas Fort Worth Airport in Texas. She suddenly started yelling at an apparent "imaginary" individual. 
The United States woman was also recorded on a video, which was initially shared on TikTok by @texaskansasnnn but it has now been deleted from the original account. The viral recording shows the lady's breakdown. In addition, other passengers can be seen taken aback by the woman's behavior as she stood on the airplane's aisle. The TikTok received millions of views days after it was posted on Monday, July 3.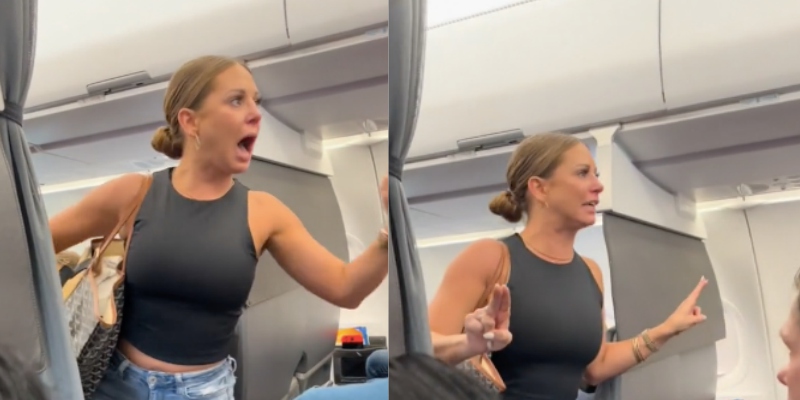 Eventually, Internet users started commenting on the situation and expressed that the women could be "traumatized" or "mentally ill." In contrast, others have agreed with her and say that her warning is probably not a joke and that there could have been something serious inside the airplane or her to show her emotions like that. The exact words the American Airlines client shouted were: 
"You can believe it or not. I'm telling you, I'm messing up and there's a reason I'm messing up, and everyone can believe it or not believe it. I don't give a damn, but I'm telling you right now: that son of a b***h in the back is NOT real. And you can sit on this plane and you can die with them or not."
After nervously stating her problem, she pointed to walk out of the plane, and some other passengers turn around to try to get a glimpse of the "unreal" man in the cabin. She apparently left, but the video does not show if the crew was able to retain her. According to the Daily Mail, the situation delayed the flight for over three hours, and passengers had to get off the plane before getting back on board.