BLACKPINK has been around the world with their "Born Pink World Tour" during the current year. The tour has seen the quartet performing at a number of different cities in North America, Europe and Asia, but this time there was an unexpected event involving the concert, and it was not precisely a musical one.
As BLACKPINK was wrapping up one of their shows in Australia, the group members sang the encore songs. At that moment, one of the concertgoers raised his hand, and showed one of the group's members, Lisa, their Nintendo Switch.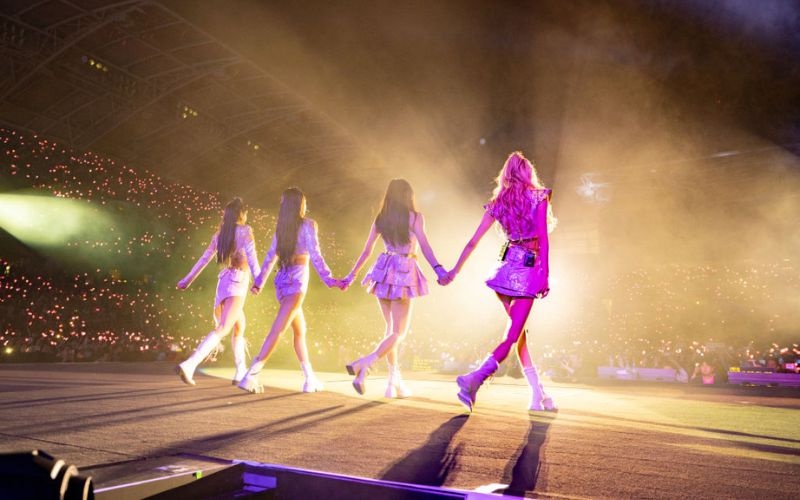 This person, located in the front row of the sage, handed the console, hoping that the Thai dancer and singer would receive it. Luckily, she immediately spotted the fan and their console and decided to come closer and take it with her own hands.
Surprisingly, she took a very short break to play with the handheld console. According to the description the fan left on their TikTok account, it looks like Lisa gave a Mario Kart 8 Deluxe race a try while the show was coming to an end.
I found the guy who gave Lisa his Nintendo switch to play with on stage🤣 pic.twitter.com/pWKnCssyts

— ☀️| LaliChengJenSoo 🙂 (@BlinkLuvly) June 10, 2023
However, it is not the first time that the South Korean girl group and its members have been associated with the gaming world. For instance, in 2021, the "Pink Venom" singers collaborated with the Battle Royale game by KRAFTON, Inc, "PUBG." In this collaboration, players and fans had the chance to get 35 special cosmetic items inspired by the 4-piece group Lisa, Jennie, Jisoo and Rosé. In addition, the all-female band created their own island in Animal Crossing: New Horizons, and member Jennie revealed she is an Overwatch fan and that D.Va is her favorite playable character in the game.