The United States-made commercial airplane, Cessna Citation, caused a serious alert last Sunday during the afternoon, after flying over the Capitol Building, in Washington, D.C.
According to the Federal Aviation Administration (FAA), this airplane took off from the Elizabethton Tennessee Airport, and its destination was the MacArthur Airport located in Long Island, New York. However, after the Cessna Citation flew very closely to the Capitol, the F-16 fighter jets were launched to intercept the potential threat of the jet. They traveled at supersonic speed and utilized flares in an attempt to contact the pilot. However, the person did not respond, and the Cessna crashed near the George Washington National Forest, Virginia. 
John Kirby on Sunday's NORAD intercept: "Six F-16s from three different air bases…launched to intercept this particular Cessna Citation…the two from Andrews…they had to turn on the speed to get to him, which is why people here in the District area heard a sonic boom…" pic.twitter.com/0PKiqikPAk

— CSPAN (@cspan) June 5, 2023
The aircraft had four passengers, and it ended up deviating 315 miles from its actual destination before crashing, according to investigators. The state police confirmed that there were no survivors found during the event. In addition to that, local authorities started search efforts on Sunday evening, specifically at 8:00 p.m.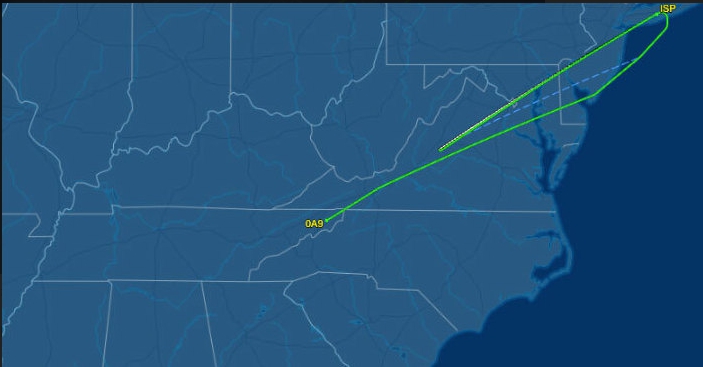 According to the FAA, the private jet was under the name of Encore Motors of Melbourne, Inc, from Florida. The president of this company is Barbara Rumpel, who was contacted on the phone. However, the person who took the call was her husband, John Rumple. The man stated that they were safe and that they are both the owners of the Encore jet.
The woman posted a message to social media in grief of her own family. According to her, the lives of her daughter and niece were lost during the incident.