With an increasing number of companies offering the service of podcasts, such as Spotify and Apple, this format is experiencing a boom in popularity similar to streaming's boom in 2017.
A podcast is basically the "newest" way for content creators to engage with their audience, which consists of a series of audio files of different durations which combined can tell a story with a very slow pace of 30 minutes per day, or week. Story telling is not the only use for this type of content though, as it has also been used to make news reports of all types, showbiz gossiping, humor, educational content, interviews, journalism, to name a few.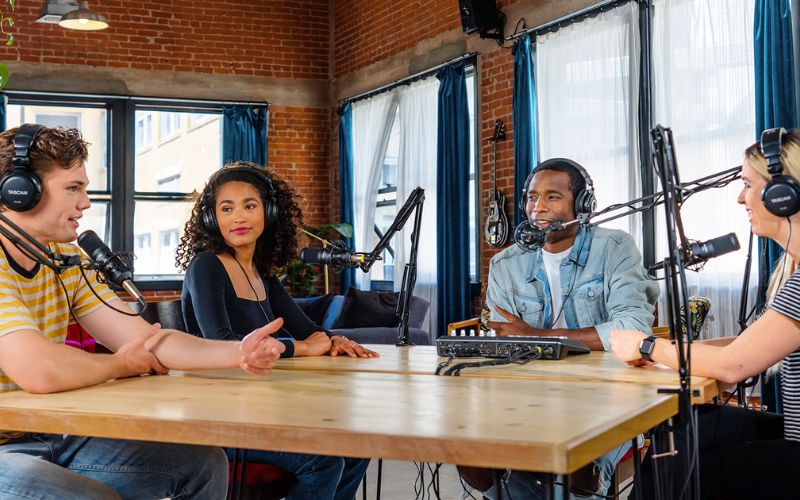 Even though podcasts are said to be "new," they are not exactly a recent invention. The term was invented in 2004 when a radio station combined the name of a popular audio device from that year, called iPod, with the word broadcast, but the format of multiple audio files combined to do storytelling and journalism is as old as audio itself.
In honor of the curiosity of some who might be wondering which are the most popular podcasts in the United States, we have decided to make a list of the top 10 most listened podcasts, with the category.
The Most Dramatic Podcast Ever with Chris Harrison – Talk about dreams and wisdom
The Catechism in a Year (with Fr. Mike Schmitz) – A catholic personality takes you through the catechism of the catholic church, one episode per day for a year.
The Daily – A journalism series emitted 5 days per week with the biggest stories of the day, on a duration of around a quarter of an hour.
Dateline NBC – Storytelling about true crimes happened in the past but can vary to mystery stories and ghost stories.
Crime Junkie – the podcast that contains the biggest amount if true crime stories out of this list.
Huberman Lab – A medical podcast discussing neuroscience, but can vary to other organs, it also talks about psychology when needed.
The Bible in a Year (with Fr. Mike Schmitz) – A catholic podcast that has a self-explanatory name, hosted by the same person as the second place in the list.
Suspect – A talk about crime investigations, most of which are still unsolved, they speak from the perspective of lawyers and detectives most of the time.
The Bible Recap – Pretty self-explanatory name for a podcast, but this time, it is not hosted by the same catholic personality from the second and seventh place.
SmartLess – A weekly podcast with motivational talk about how to overcome the feel of uselessness and conversations about the experiences from the audience.