Kim Jong Un attended "paramilitary parade" with his daughter. The event took place on Saturday, and it celebrated the 75th anniversary of the foundation of North Korea. According to media outlets, the child of the North Korean leader could be named Kim Ju Ae. 
In addition, the parade was attended by a Chinese delegation, including Vice Premier Liu Guozhong. It also had members of the Russian Army Academic Ensemble Alexandrov among the attendees. On the same line, the letter sent by Putin talked about the ties between both countries and their relation, saying it "invariably developed on the principle of friendship, good neighborliness and mutual respect."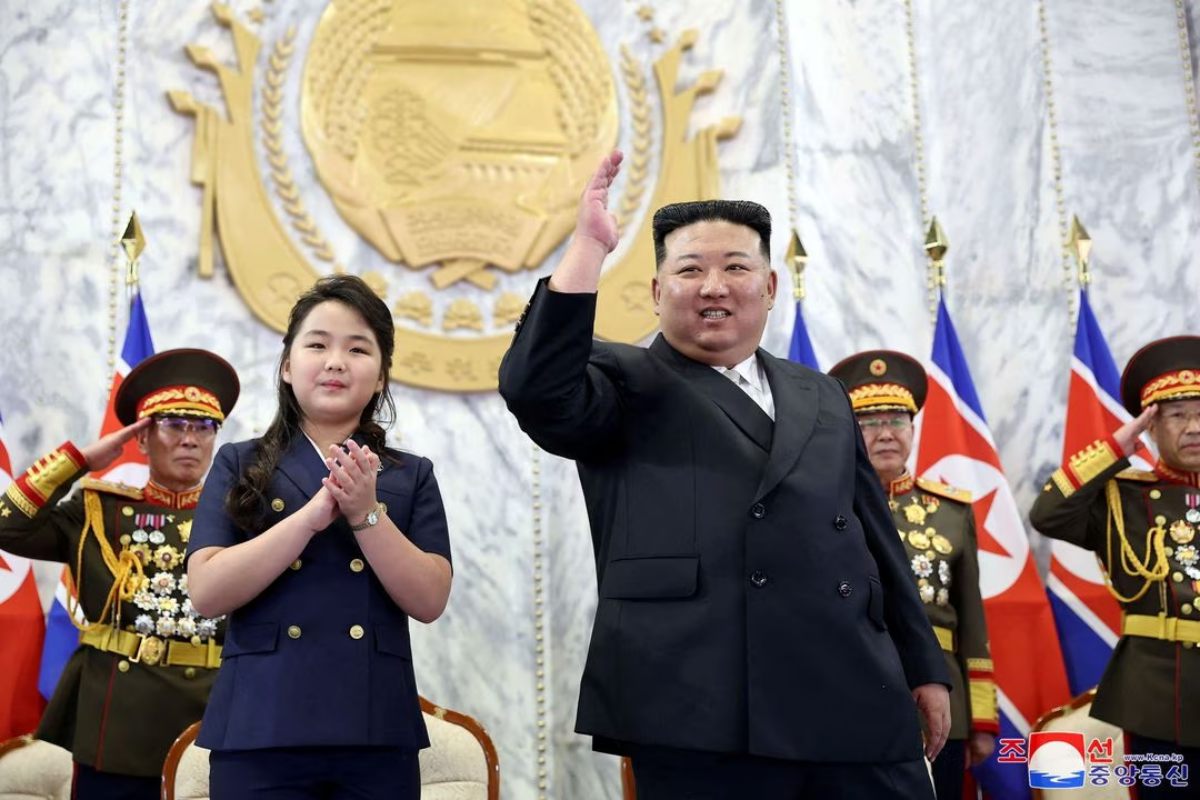 Similarly, the letter of the Chinese president, Xi Jinping talked about the ties North Korea has with China and how they can promote them, saying that China is "ready to strengthen the strategic communication, deepen the working-level cooperation and promote the China-DPRK relations." 
These letters come at a time when the North Korean letter has actually put Russia in his agenda. Kim Jong Un will be traveling to Russia later this month to meet Vladimir Putin and discuss armory supplies from Pyongyang to Moscow. These weapons would be utilized to help in the full-scale invasion Russia has planned in Ukraine. 
This comes as no surprise, since the Asian country has supplemented its already large military power with additional paramilitary reserve and security groups in the nation.
NEW: State media published group photos of Kim Jong Un and participants in the Sept. 9 "militia" parade, along with coverage of a banquet and a reception for visiting Chinese officials. A Russian orchestra troupe performed at East Pyongyang Grand Theater as well. pic.twitter.com/dx9UCDMxgT

— NK NEWS (@nknewsorg) September 9, 2023