A Mississippi mom, identified as LaTonya Eason, stated she wants an apology and the firing of some officers in the Senatobia Police Department. According to reports, the woman shared these demands because the authorities decided to arrest her 10-year-old son after he urinated in a parking lot.
LaTonya Eason said she was attending an appointment at a business on August 10th with her son. The child was waiting outside, and he noticed a sign pointing out that there were no public restrooms. As a result, the kid (named Quantavious Eason) decided to urinate in a parking lot near his mother's car.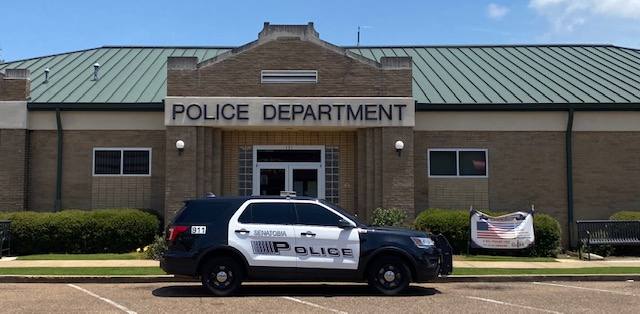 A passing police officer saw the child and sought for Quantavious's mother inside the business. The woman affirmed she had scolded her son, and the officer seemed to be satisfied. "I said, Well you know better, don't let it happen again," the woman stated. Reportedly, the officer responded, "you handled it like a mom, just make sure he doesn't do it again. He can get back in the car."
After this, four Senatorial police officers came to the area, including a lieutenant, and detained the boy who was later arrested for urinating in public. Consequently, Eason expressed that her child was most likely arrested due to racial reasons. She said:
"Would you have put a white child in a cage? If it were a white boy, he probably wouldn't have even been stopped."
The family is now pressing for an official apology with their lawyer. In addition, they are demanding the firing of the police officers involved in the arrest and want the charges against the child to be dropped.
WTF!

Mississippi cops arrested a 10-year-old boy for hiding behind his mom's car and urinating while his mother was in a meeting with a lawyer.

The cops took the 10-year-old child to jail, booked him, and held the kid in a jail cell. pic.twitter.com/wsfNvZhQc4

— 🥀_ Imposter_🥀 (@Imposter_Edits) August 18, 2023