One Piece manga creator, Eiichiro Oda, had an exciting message for fans right before the premiere of the One Piece Live-Action series, which was made in collaboration with Netflix. The 48-year-old artist posted the message after the world premiere during a One Piece Piece fan event in Santa Monica on August 24, 2023.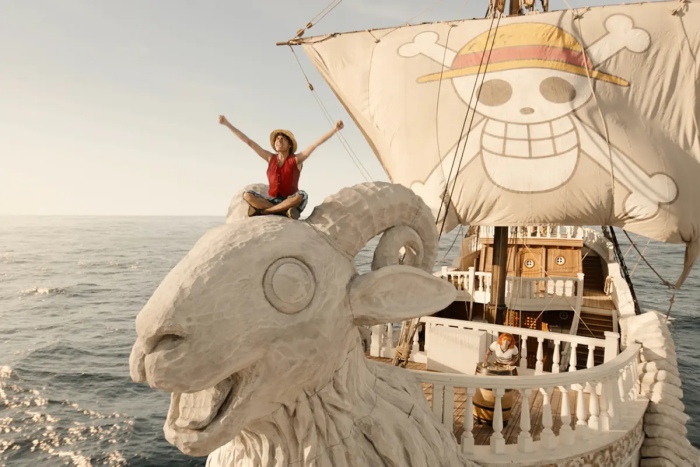 In the message, he stated that the world of One Piece was "complete," probably referring to months earlier when he said that the Netflix adaptation was an opportunity to bring the series to wider audiences. After that, he asked fans to watch the adaptation on Netflix with a big TV screen and maximum volume.
"Believe it or not, that world actually exists…it's ready!! The Live action of One Piece!! Since it's [on] Netflix, you can watch it in your household or on your smartphone. But it might as well be a movie, so you should watch it on as big a screen as possible, with the volume cranked up, and enjoy it as many times as you'd like!!"
In addition, Oda also encouraged fans who were waiting for the live-action to "hear" the "roar" of pirates. He also recalled some fantasy elements in the series such as swords and the great pirate era. He talked about food, too, probably implying that fans are also going to start an adventure.
"See, you can start to hear it… the fearsome roar of the pirates! Do you have your swords? Food all ready? Whatever you do, spare your lives! Off you go!! On to the great pirate era!!!"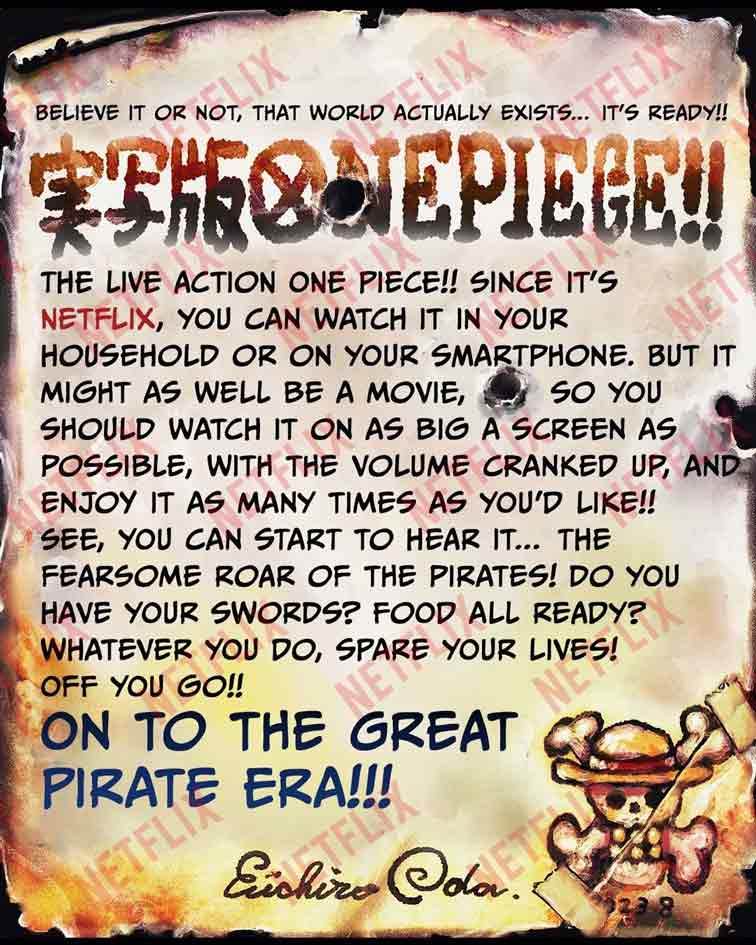 Netflix's One Piece live-action will officially be launched on August 31. Reportedly, both the Japanese team led by Oda and Netflix made the effort to work collaboratively to make this the best adaptation possible.