In July, Call of Duty officially confirmed that  Nicki Minaj would join Call of Duty as an operator. This marked a milestone for Call of Duty, as the "Super Freaky Girl" rapper is now the first operator based on a real woman. The hitmaker is a playable character along with fellow rappers Snoop Dogg and 21 Savage.
Upon Nicki Minaj's release in the video game, fans started going wild and loving her inclusion in Call of Duty. The 40-year-old was introduced as part of Activision's 50th anniversary of hip-hop promo. Thanks to this, the player who gets her will obtain a bundle with two bubblegum-pink weapons, an animated player icon featuring, and much more content.
barbz taking over call of duty with the nicki skin and making the straights mad 😭😭😭 pic.twitter.com/3S5oTMn37D

— welp. (@YSLONIKA) August 24, 2023
As a result, Call of Duty: Warzone and Modern Warfare II players, who are also fans of Nicki Minaj (known as Barbz), are losing their minds over the addition of the "Super Bass" rapper to the video game. Many of them have already purchased her bundle, which is 20 dollars, and equipped it into the game. In addition, social media became flooded with videos of Nicki Minaj in Warzone.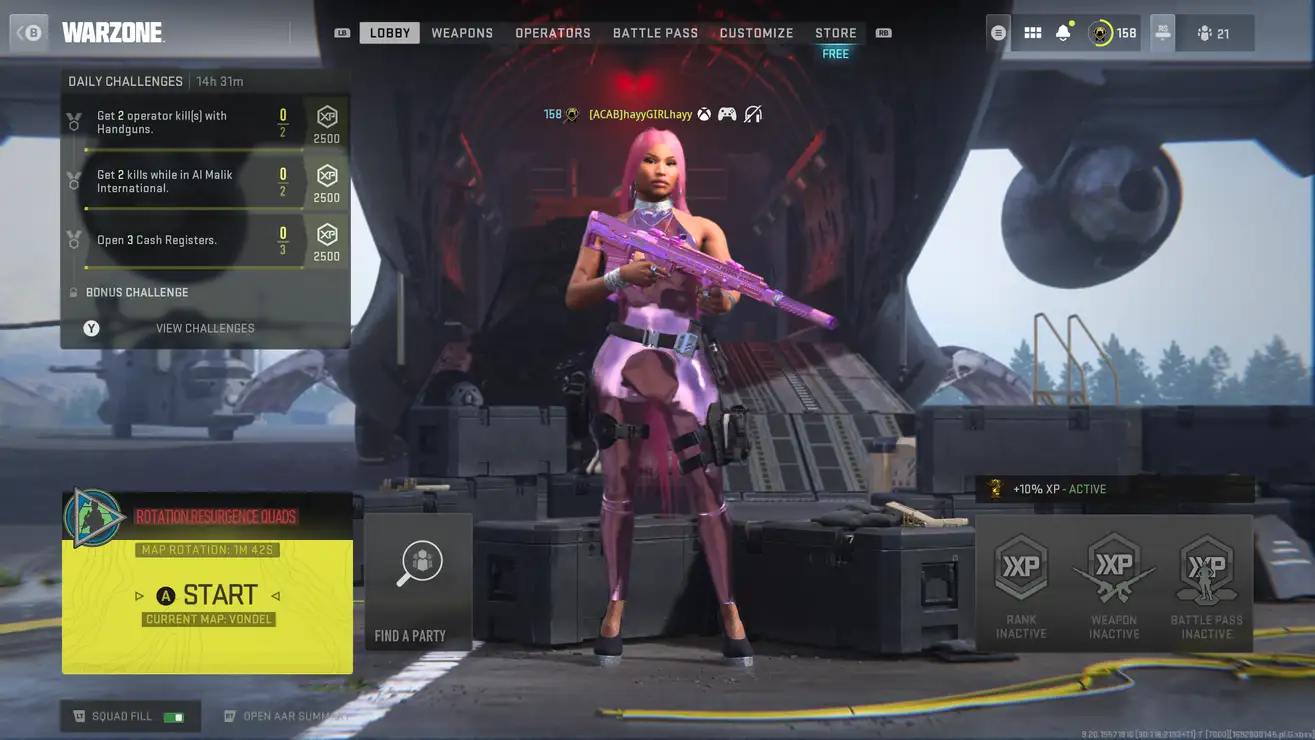 For example, streamer and rapper KeepUpRadio voiced her excitement saying "Nicki Minaj is my favorite artist. Every year she's my most streamed on Spotify Wrapped. I was bummed she wasn't in Fortnite but just the fact that she was coming to any video game I think is a huge accomplishment…the representation when it comes to playing as people you can relate to makes the experience more fun."