Donald Trump was banned from X, formerly known as Twitter, on January 8th, 2021. His access to the app was due to "the risk of further incitement of violence," right after he incited a mob that broke into the US Capitol Building through the social media platform. Due to this, he had been permanently banned from X for "repeated and severe violations of our Civic Integrity policy."
As a result, Donald Trump created his own social platform, named Truth Social, and Twitter went through a series of adjustments, including its name being changed to X. However, Trump stated that he did not want to renew his contract with Truth Social, which expired in June. Before this happened, he posted a mugshot picture.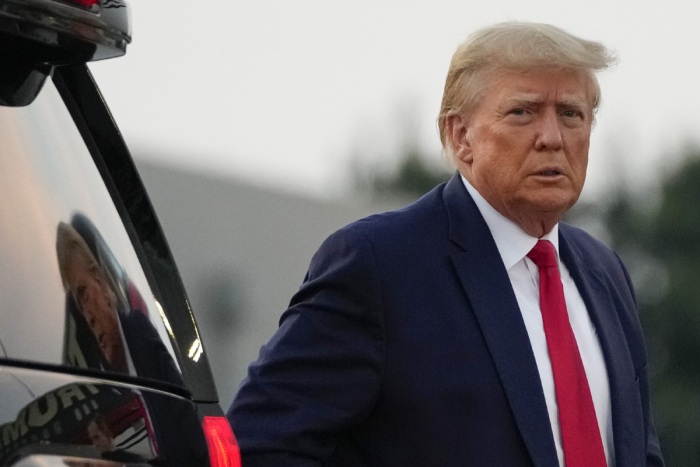 In spite of the banning. Musk (who had not taken the CEO position when Trump was kicked out of the app) set up a poll to ask users if he should lift the restriction Donald Trump had over X. Internet users gave an impressing 15 million votes, with 51.8% being positive on Trump's return and 48.2 declining it. However, the former president stated he would not come back because he saw "a lot of problems on Twitter." Still, the results of the voting gave him the green light to return to the platform.
Now, Donald Trump has come back to the app and posted a fake mugshot picture. This image was taken when he was indicted in April for payments he made to an adult film actress, Stormy Daniels. At the time he was arrested, so the 2024 campaign made a t-shirt with the fake mugshot because a real one was not taken.
https://t.co/MlIKklPSJT pic.twitter.com/Mcbf2xozsY

— Donald J. Trump (@realDonaldTrump) August 25, 2023