Spotify stated that its "next phase" for podcasting would be focused around helping creators. Today, Thursday August 24, the company announced different adjustments and additions for content creator updates. These new features will let podcasters customize their show page and provide analytics for listeners.
Spotify podcasters will get the chance to change their main page, they will also get the possibility to highlight specific episodes, promote with other podcasts and include promotinal banners for their paid content. In addition, creators will be able to see data on individual episodes to keep track of listeners.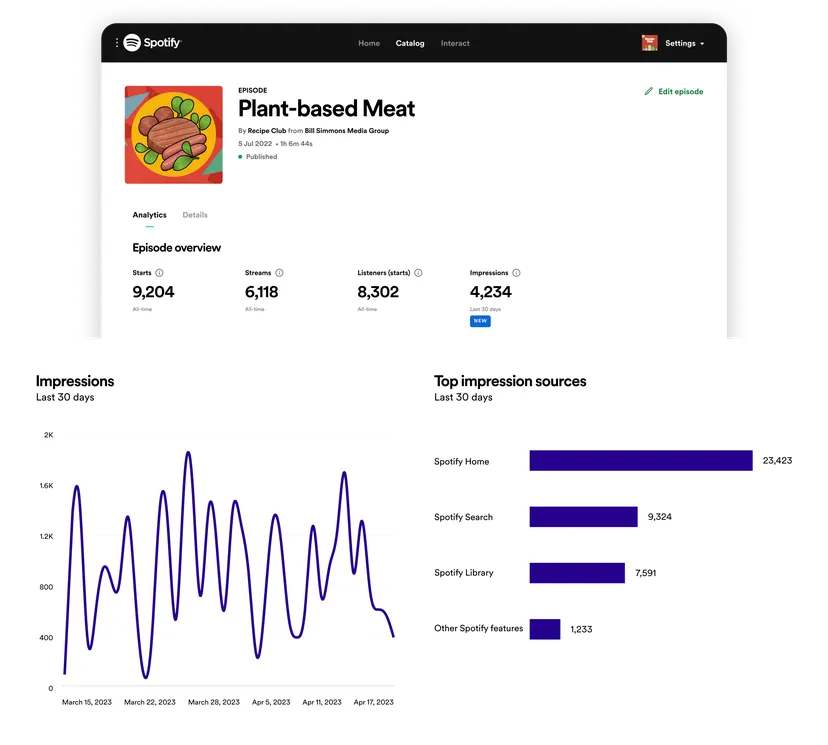 The streaming platform decided to launch these modification the same week that Apple Podcasts announced updates to its subscription program for creators. It looks like from the vantage point of these companies, podcasts are not just another form of content to stream, but a real business for content creators and platforms.
As of now, podcast makers in Spotify only have a short bio and a list of episodes on their page. However, the new update is set to have a variety of additions to help podcast's pages look much more appealing. For example, these will include link social media handles, highlighting important episodes and pinning other pieces of Spotify content. This could include another podcast, a playlist or audiobook.
The Swedish company did not provide an exact time frame for the official release of this update. It looks like Spotify is still working on launching its new TikTok-like home feed, which is set to take months of testing and design changing before it sees the light of day.