Netflix has finally decided to get into another entertainment form and has started testing a new gaming option driven by its streaming model. The company began beta testing for its cloud gaming service, which aims to expand Netflix's catalog on PC and Smart TV.
The trial version is available to some Netflix users in specific regions, such as Canada and the United Kingdom. They will get to play "Oxenfree" by Night School Studio and "Mining Adventure" by Molehew. What is more important though is the type of gameplay Netflix is proposing.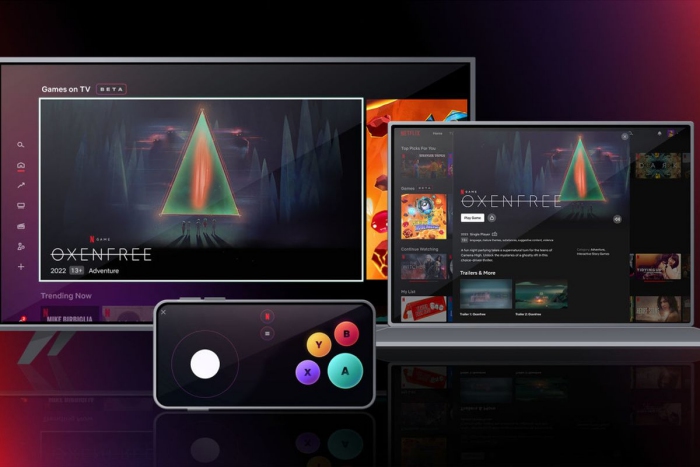 Reportedly, the streaming company affirmed that users who play on their Smart TVs should utilize their mobile devices as a controller. On Android, players the controller will be accessible through the Netflix app. On iOS users will need to download a special controller app. After they set it up, the screen will display the buttons and this will show the controller on a touch screen. In contrast, PC players will be able to enjoy video games using their keyboard and mouse.
Additionally, Netflix stated that this trial and other plans regarding its cloud gaming service include support on Amazon Fire TV, Chromecast with Google TV, LG TVs, Nvidia Shield TV, Roku devices and TVs, Samsung Smart TVs, and Walmart ONN.
About the new service, Netflix VP of games, Mike Verdu, stated:
"Our goal has always been to have a game for everyone, and we are working hard to meet members where they are with an accessible, smooth, and ubiquitous service. Today, we're taking the first step in making games playable on every device where our members enjoy Netflix — TVs, computers, and mobile."