Mark Zuckerberg and Elon Musk are not new to exchanging controversial messages through their social media platforms. The CEOs both have had a history of challenging each other publicly and this time the Facebook owner responded to Musk's possibility of having a cage fight, which is a format of mixed martial arts.
Back in June, it all started when a Twitter user made a comment regarding the new app that Zuckerberg had been planning to release, the one now known as Threads. This person told Musk to be careful because Mark Zuckerberg did jiujitsu. Musk later said "I'm up for a cage match if he is lol" in response to the user's joke.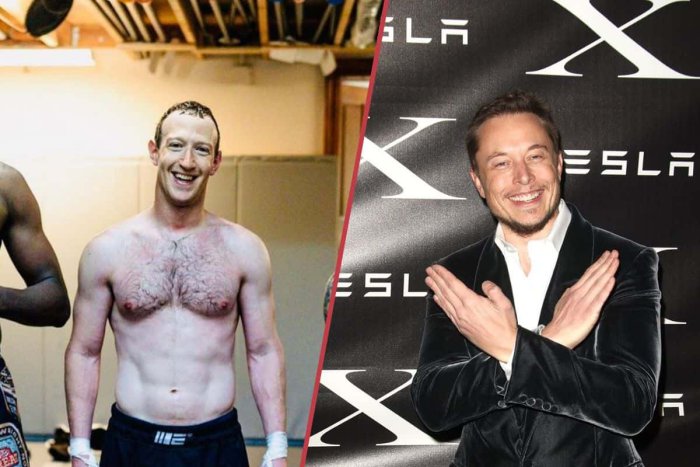 Two months into the cage fight invitation, the Meta boss said he had offered X's CEO "a real date," but Musk never actually responded. This came as contradictory, since he said on his own site, X, formerly Twitter, that he could hold a fight as early as Monday.
Vegas Octagon

— Elon Musk (@elonmusk) June 22, 2023
Most recently, Mark Zuckerberg said he had scheduled August 26 for the cage fight. To make things even more surprising, Italy's culture minister stated that he had spoken to Musk about hosting the physical confrontation in his home country with the purpose of making it a charity event. 
However, Zuckerberg posted on his own social media platform, Threads that:
"Elon won't confirm a date, then says he needs surgery, and now asks to do a practice round in my backyard instead. If Elon ever gets serious about a real date and official event, he knows how to reach me. Otherwise, time to move on. I'm going to focus on competing with people who take the sport seriously." 
With this statement, it seems that the cage fight idea is now a thing of the past. Unless Musk officially expresses his intention to do so.