On Friday, August 4, a popular influencer and Twitch streamer, Kai Cenat, assembled a large number of followers for a giveaway at Union Square in New York City. Unfortunately, his plans to have a good time with fans went out of his hands after the park got severely overcrowded and major altercations took place among the attendees.
As the NYPD attempted to control the chaos, some people started throwing objects at the crowd and the officials. As a result, dozens of people were arrested and several police officers and young people were injured. In addition, The 21-year-old streamer did not request a permit for the gathering and was eventually charged with cunts for inciting a riot and unlawful assembly.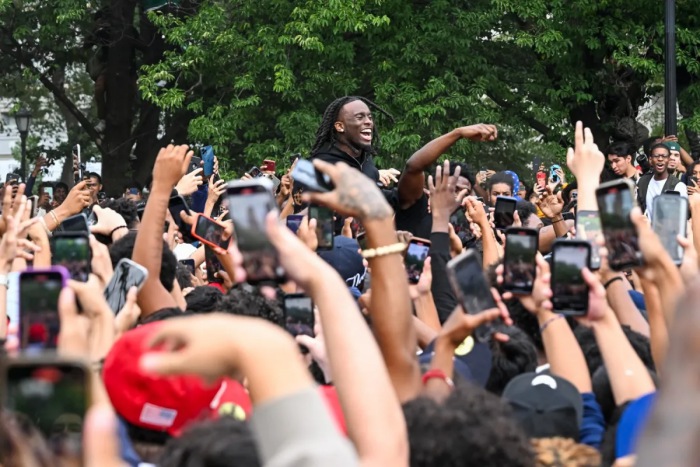 After all these difficulties, the Internet star has finally broken the silence and opened up about the tragic Union Square event. On his Twitch stream, he talked to viewers about the incident and stated that he did not know about the influence he had on people, but realized it after Friday's incident.
The 21-year-old said that he did not mean to cause the riot and just wanted to give back something to his fans. "Being from New York, it has been my dream to want to give back to the community that made me who I am." He affirmed. "I want people to know that none of that was my intention, I had good intentions for this whole thing… I don't condone any of the things that went on that day." he clarified about the incident.
Kai Cenat, who is expected to appear in court on August 16, said on his live stream that he would take a break to deal with the citations and affirmed told his fans they would not see him for the time being.