Professional League of Legends player, Faker, born Lee Sang-Hyeok, has been in the eye of the media after he received death threats this week. According to the League of Legends e-sports organization, the star player from T1 was targeted with multiple online dangerous remarks from a user on DC Inside, a popular Korean forum.
According to police reports, the death threats were made on DC Inside on August 10th. One League of Legends fan claimed they would infiltrate Faker's dormitory to attack him with a weapon. As a result, South Korean officials have been monitoring T1's offices and launched an investigaton to identify the writer of these threats.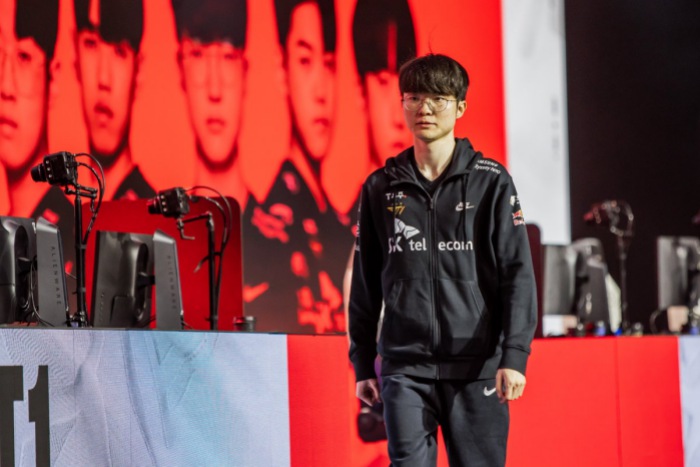 After this, Sang-Hyeok alerted the authorities about the situation and the Seoul Metropolitan Police Agency quickly ensured the 27-year-old's safety, who is now under surveillance. Officials are tempting to trace the IP adress and to possibly detain and interrogate the suspect who made the remarks. However, Seoul's Metropolitan Police Agency  has not shared any additional details regarding the situation nor updates about the ongoing investigation.
Moreover, the organizing committee of the League of Legends Champions Korea decided to enhance security for upcoming gaming matches, so that the safety of Faker, who recently returned to play the game after an injury, is guaranteed while he is at work as a professional gamer.
In order to do this, League of Legeends Champions Korea will feature additional security personnel both outside and inside LoL Park and in the competition complex. They will also deploy trained personnel in case a security emergency occurs in the area. League of Legends' orgaizers affirmed that these measures would come into effect as the playoffs and the grand final take place.