A devastating wildfire swept across two islands in Hawaii. The disaster caused major damage in the islands and provoked, at least, 36 casualties. Also, thousands of people were evacuated from their homes, after the flames wiped out Maui island entirely.
The Hawaii Emergency Management Agency affirmed that these fires took place early Tuesday, August 8. Experts have concluded that this disaster took place due to Hurricane Dora's high winds and the low humidity and dry conditions in the area.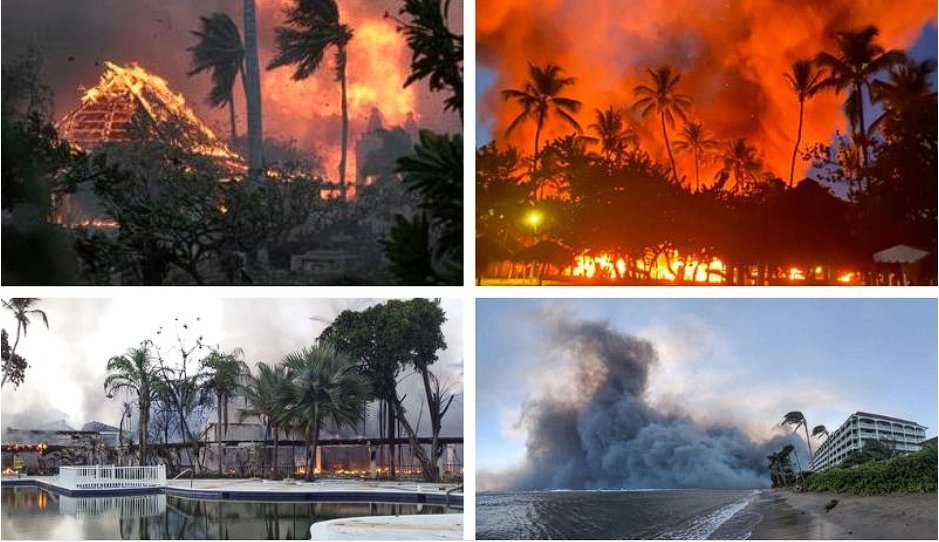 Amid the intense wildfires, residents from the island were forced to jump into the sea to escape the flames. According to the US Coastal Guard, 14 people (including two children) were rescued from the waters after they dived into the water to escape the fire and the smoke. Similarly, The Maui County government issued a statement reporting the deaths of 36 people due to the intense fires in Lahaina.
Even though authorities quickly issued evacuation orders for inhabitants in the islands, some of them were surprised at seeing how the fire spread so quickly throughout Hawaii. The rapid flames burned down businesses, homes, and public services establishments and put the lives of around 35,000 people at risk.
According to Governor Josh Green, a significant part of Lahaina, located on the West Coast of Maui, was completely destroyed and hundreds of families had to be re-located. Finally, the Maui Fire Department issued a safety guide for Hawaii cirtizens to follow as they clean up and remove the remains left by the natural disaster.
This is what it looked like earlier on Maui. If you've been to my hometown of Lahaina…I fear it is no longer. I dread what it will look like in the morning. An apocalyptic scene is unfolding due to the fires raging across my island. Please pray for us. pic.twitter.com/88V2kjjpyV

— HawaiiDelilah™ 🟦 #MauiStrong (@HawaiiDelilah) August 9, 2023