One of the most anticipated games released this year was "The Legend of Zelda: Tears of the Kingdom." The Nintendo Switch title went on to sell millions of copies around the world and it got the crown as the best-rated game in 2023. At some point, it looked like no other title could have ever taken its crown. However, in early August, an RPG video game took the gaming reviews by storm.
The one to beat Zelda: Tears of the Kingdom was no other than Baldur's Gate 3. This is an RPG title from Larian Studios, which was launched on PC. The title has also sold millions of copies and has achieved outstanding ratings. As of now, the Larian Studios video game has already surpassed the score Nintendo's video game obtained a few months ago.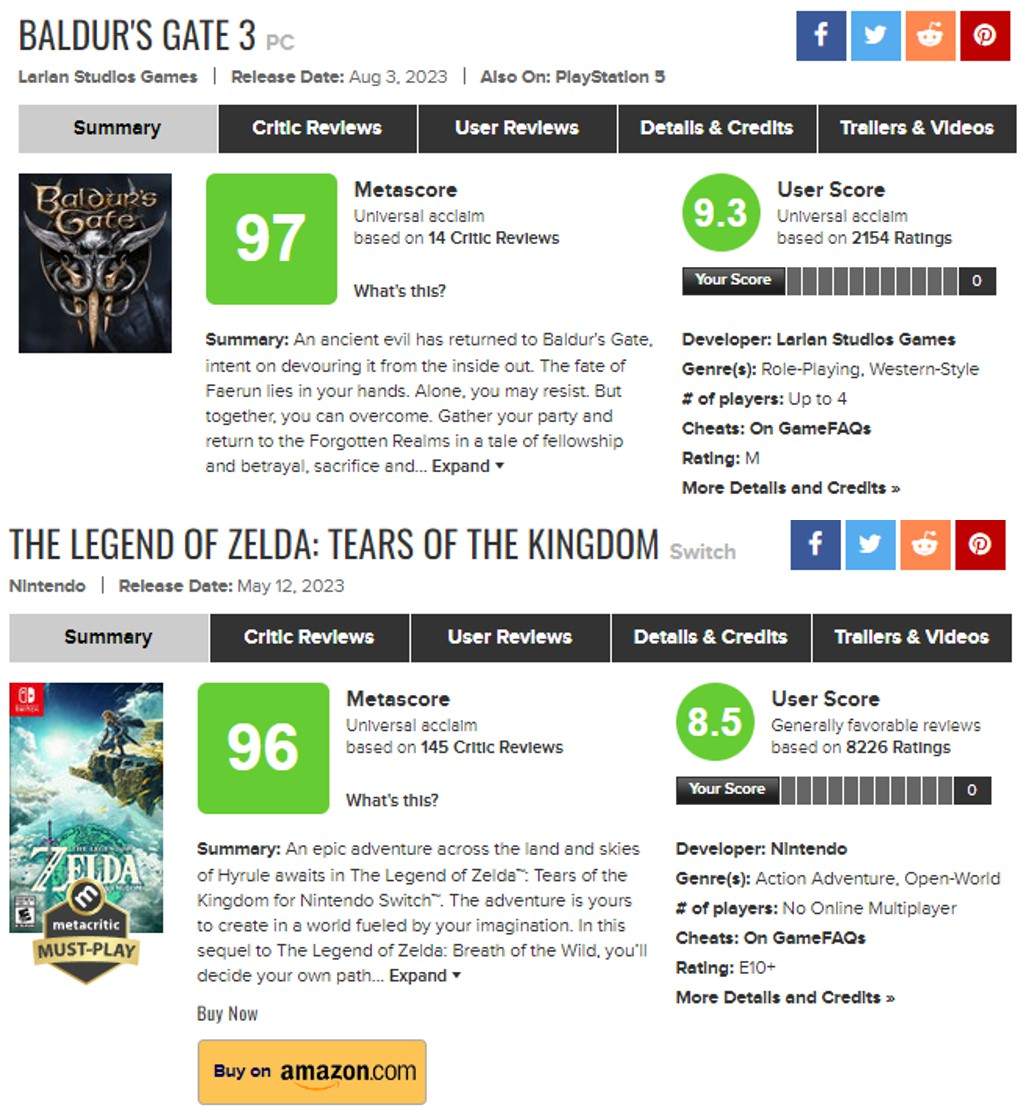 At the moment, The Legend of Zelda: Tears of the Kingdom has an an average score of 96% from critics on Metacritic. This website averages reviews about tv shows, music albums, films and video games and it awarded Zelda with a really high score based on 145 reviews. Similarly, Baldur's Gate 3 managed to obtain an impressive 97% score, which makes it the most critically acclaimed video game in 2023 so far.
However, it must be considered that Baldur's Gate 3 only has 14 reviews, which means its raiting could grow even bigger (or sadly go lower) in the coming weeks as more reviews start being posted. Regardless, the video game's status will probably remain at the top of Metacritic and it still has chances to be one of the best-rated video games even if its final score drops a small amount.