Rapper Tory Lanez was sentenced to 10 years in prison after shooting fellow rapper Megan Thee Stallion on her feet more than 7 months ago. The sentencing hearing was delivered by District Attorney George Gascon in Los Angeles Court. The attorney said that Megan Thee Stallion brought importance to the violence against black women issue.
Reportedly, Tory Lanez, born Daystar Shemuel Shua Peterson, had an argument with Megan Thee Stallion, born Megan Pete, after a pool party that took place in Kylie Jenner's place in Hollywood. The discussion became heated after both hip-hop artists started arguing about each other's careers, and that was when Peterson fired against the "Savage" hitmaker.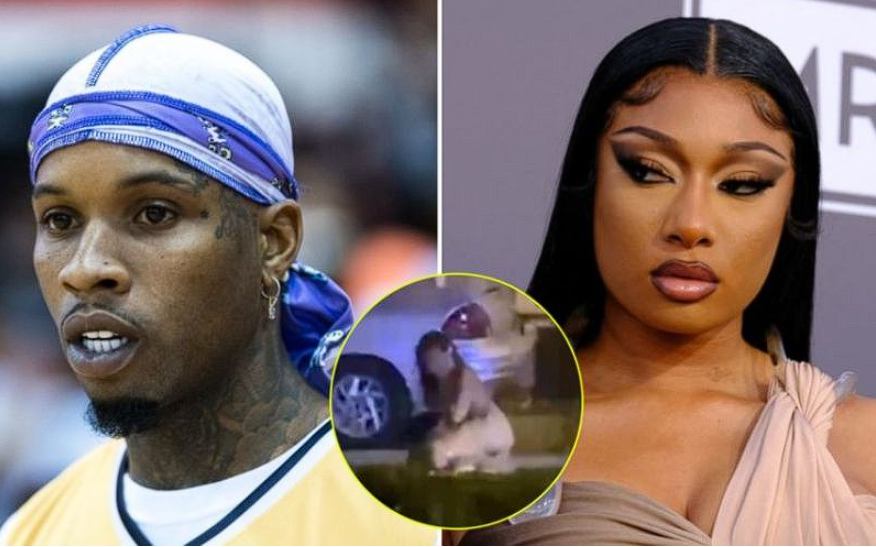 Peterson was later convicted and found guilty of carrying a loaded and unregistered firearm in a vehicle, assault with a semiautomatic handgun and discharging a firearm with gross negligence on Tuesday, August 8. As a result, he was sentenced to 10 years behind bars. About this, his defendant stated that:
"I have seen homicide case, other cases where there's a death and the person still gets less than 10 years. It's just another example of somebody being punished for their celebrity status, someone being utilized as an example."
Pete, who was not present in the hearing, left a statement which was read in the courtoom. Her words talked about what she had gone through after Peterson shot her. "He not only shot me, he made a mockery of my trauma. This is a statement for all survivors that their lives matter and there is zero tolerance for the torture that accompanies violence," the rapper stated.