Lady Gaga's dad has been currently speaking out against unruly immigrants who live close to Upper West Side in New York City. According to the dad of the "Born This Way" singer, the presence of this population has caused a constant stream of sexual workers, loud music, and people in e-bikes and scooters flooding the streets, among other bad behaviors in the area.
The 66-year-old, named Joe Germanotta, is compiling a list of the concerns of residents in the zone to be reviewed before lawmakers, The New York Police Department, and homeless services. Germanotta, who has lived in the Pythian building located on West 70th Street for 35 years with his family, including Lady Gaga, wants real changes in this zone.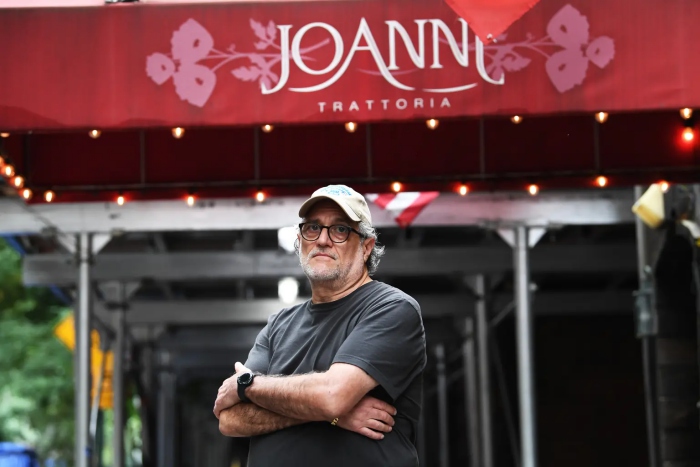 According to him, it all started when the Stratford Arms Hotel, which was previously used by the American Musical and Dramatic Academy, was changed into a migrant shelter about six weeks ago this year. Regarding this situation, he stated that it was a stealth operation. "They were bused in the middle of the night, like when they flew them into Westchester, they didn't want anybody to know what was going on. It was all pretty rapid." He affirmed.
As a result, Lady Gaga's dad assured that the quality of life in this neighborhood has decreased. He cites events like block parties outside the former hotel, prostitution, kids getting catcalled and reckless e-bikes and motor-scooters in one-way streets as reasons for the decadence in the area's living conditions. "Hookers are coming and going. In the mornings, you see prostitutes coming out of the building," Germanotta clarified.
Due to this, the 66-year-old dad and the West 70th Street Association have discussed these issues with authorities from New York City Health + Hospitals Corporation [HHC]. They also want to meet with Adam's chief adviser Ingrid Lewis-Martin, and Manhattan Borough President Mark Levine to demand a written plan in order to restore the neighborhood.