Passengers from a Delta Airlines flight evacuated the aircraft this Wednesday, August 2. The emergency took place after a tire on the airplane's landing gear popped upon touching down on the ground at the Hartsfield-Jackson Atlanta International Airport.
After the left tire on the main landing gear shattered, the aircraft had to make a forced landing around 6:00 PM, according to a statement issued by the Federal Aviation Administration. Following this, the travelers, who had departed from Richmond International Airport in Virginia, had to exit through the airplane's emergency doors.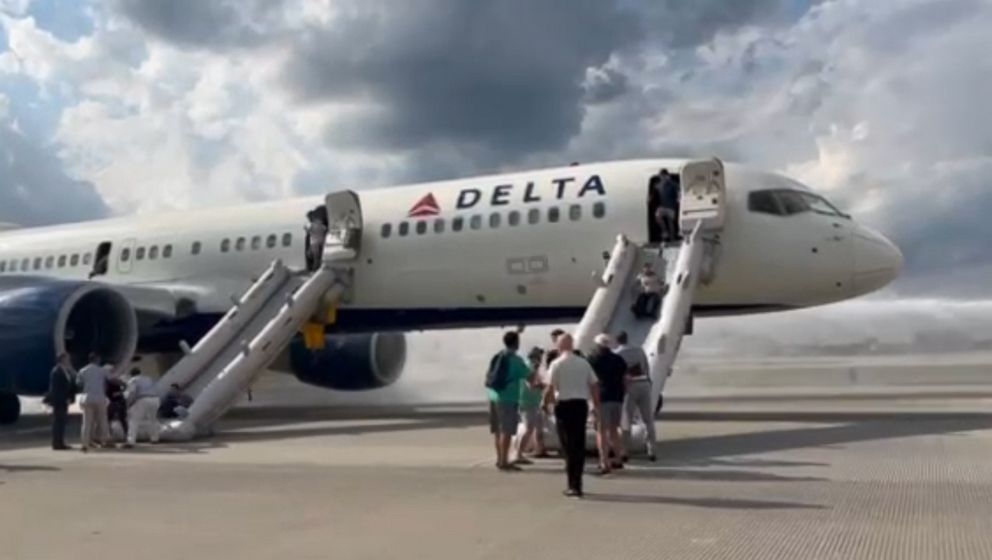 A woman onboard of the aircraft told ABC News that the tire shattered as the plane attempted to land, and this caused it to skid on the runway. When the aircraft touched finished the rough landing, passengers were taken to a terminal in the airport inside a bus.
About the issue, Delta Airlines stated: "We appreciate the efforts of our flight crew and Hartsfield-Jackson Atlanta International Airport first responders to manage through the safe landing of flight 1437 at our hub this afternoon." And also added that "We apologize to each for this experience, nothing is more important than the safety of our customers and crew."
The flight was carrying 190 passengers on board, and the airline has reported that only one person was injured as a result of the incident, according to Delta Airlines officials. Fortunately, no other injuries were reported between the two pilots, three flight attendants, and the travelers inside the Boeing 717, according to the Georgia-based company.