A Japan man has been able to transform himself into a dog, after spending more than 14,000 dollars on a custom-made hyper-realistic collie dog costume. This person has expressed that his new dog costume helped make his lifelong dream of becoming an animal a reality.
The "dog man" currently has a Youtube channel and goes by the name "Toco." As of now, the has over 32,000 subscribers, and his content mainly has him dressed in an expensive costume as he does daily life things, like going for a walk. According to Toco, the company in charge of making the costume was a Japanese brand called Zepper. It took 40 days to create the collie appearance, but it has also created models and sculptures for movies and commercials.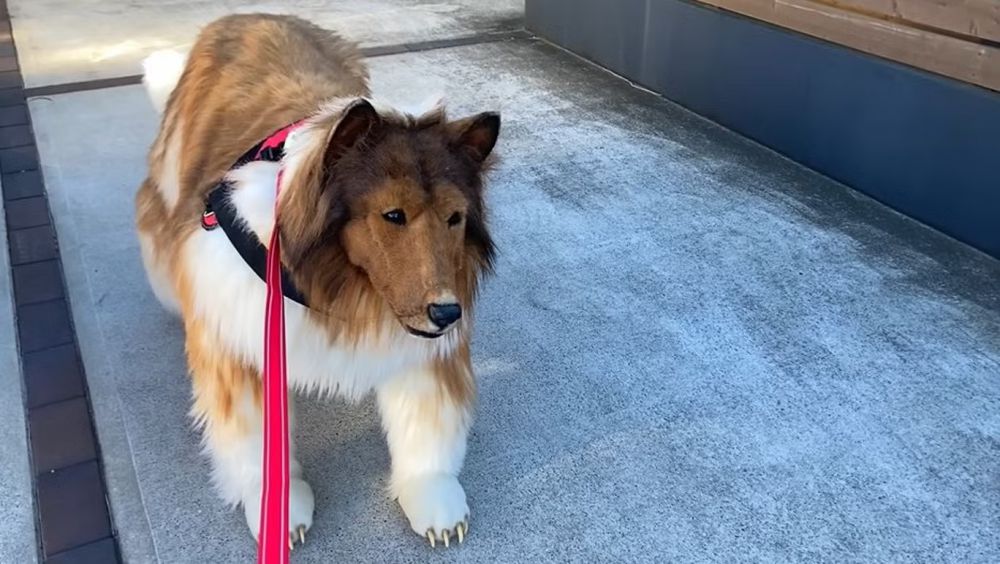 About the reasons for making the costume, he told a Japanese outlet that "My favorite is quadrupedal animals, especially cute ones. Among them, I thought that a big animal close to me would be good, considering that it would be a realistic model, so I decided to make it a dog." He later added "This is my hobby, so I will carry on. It makes me happy and other people happy, too."
In response, a number of users have told the Japanese man to seek therapy, after the took a street for his first public outing. This moment was recorded on video, which eventually became viral and gathered approximately 1.7 million views. In spite of his online virality, Toco admitted that he would not like to his real identity to be known, especially in the work environment.