The Final Fantasy XIV Fan Festival 2023 was the perfect event to celebrate the 10th anniversary of the beloved MMORPG video game. As part of the celebration, the creating company of the game, Square Enix, gave fans tons of exciting news including the unveiling of the new Dawntrail expansion, to the announcement of the Xbox versions, and some more surprises along the way.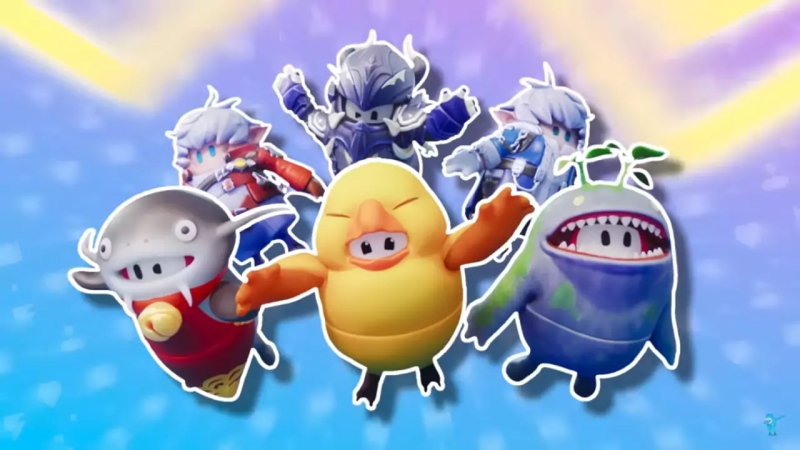 One of the most unexpected announcements was a new collaboration Final Fantasy XIV is set to have with Fall Guys. Not many people saw this one coming, but it looks like thematic content from Final Fantasy XIV will be seen in Mediatonic's popular free-to-play multiplayer game. On the same line, Fall Guys content will also be available on Square Enix's video game!
From August 22 to October 3, the Warriors of Light Fame Pass will grant players new things to get in Faull Guys. As a result, players will get the chance to obtain some cosmetic in-game items. For example, skins and gestures, which are inspired by Final Fantasy XIV. An official sneak-peak has already been released, and aspects based on Namazu, Goobue, Alphinaud, Alisaie, and the ever-popular Chocobo can be seen, and they are all referencing the Japanese title.
Additionally, Final Fantasy XIV will also get a new mini-game inspired by Fall Guys itself. Players will be able to access this new mode through the Gold Saucer. As of this moment, developers refrained from giving more details. However, it is said that the new connect is set to arrive during the 6.5 series of the patch for Final Fantasy. To conclude the event, Naoki Yoshida shared the first official details of Dawntrail, which is the next expansion that will draw inspiration in Mexico for the video game.