Over thirty people were injured after a deck collapsed at a country club located in Billings, Montana. The tragic event took place on Saturday, July 22 at nigh. According to the Montana authorities, no deaths connected to the injuries have been reported, but a number of people suffered head wounds, broken bones, broken ribs, and other types of concerning injuries the attendants had.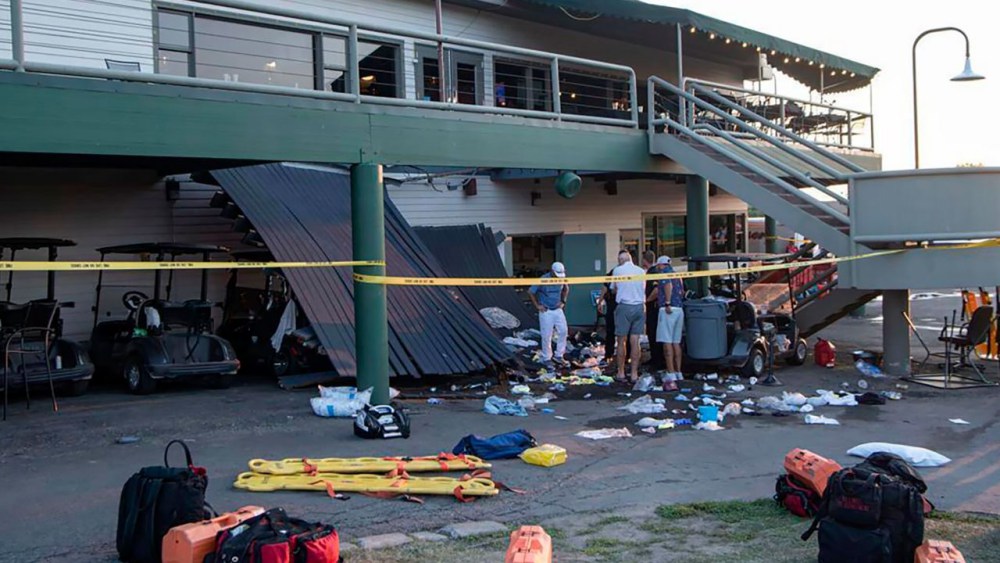 The major collapse occurred during an event at the city's Briarwood Country Club, during a popular golf tournament. Video footage published by CBS affiliate KTVQ, shows the debris scattered on the ground from a raised outdoor deck. According to Briarwood's website, this place is a private golf club that hosts events such as weddings and corporate meetings.
Following the incident, twenty-five adults were transported from the collapsed site to local hospitals. Additionally, eight people were treated on the site of the scene and were later discharged. On the same line Lt Matt Lennick of the Billings Police Department shared in a post to Facebook on Sunday morning that at least 40 people were on the deck at the moment it gave away and that "a guest with bruised ribs who landed on a woman" was one of the shocking incidents that took place.
Unfortunately, the Montana authorities have not yet announced or provided information regarding the patio collapse or the reasons why it was caused. However, Lennick himself stated that no one had been fatally injured at the scene according to a report he gave as the spokesperson for the Billings Police Department for an email to CBS News on Sunday. July 23.