A Cadair tanker aircraft crashed in Greece on Tuesday, July 25. The event took place in Greece, on a mountainside near the town of Platanistós. The tanker was supporting fire extinguishing operations and contributed to controlling the environmental emergency in the area. However, the aircraft crashed while it }was preparing to fight the massive fire on the Island of Euboea.
Currently, Greece is experiencing an intense heatwave which is causing different wildfires in the country and has been sweeping across at least three islands. According to local media, two people (pilot and co-pilot) were on board the aircraft that crashed. No casualties have been reported so far, but it is presumed that these two individuals might have died after the collision occurred.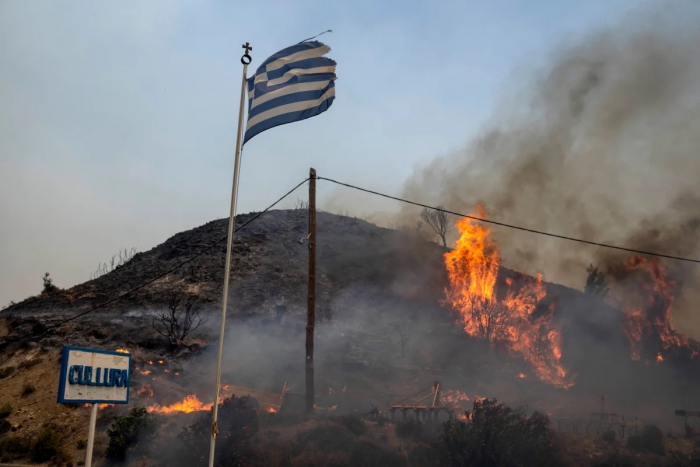 The intense moment was captured in the video. The footage was taken by a bystander, and the plane can be seen carrying out its water-dropping operations over the mountain. Unfortunately, the plane crashed severely after conducting its operation for some minutes. As a result, a powerful explosion took place as a result of the high impact.
At the moment a number of Greek Islands continue to burn uncontrollably including Rhodes and in the Eastern Aegean Sea still going through the emergency. As of now, it is going to be the eighth consecutive day of these wildfires, and firefighters continue battling the flames in order to cease the fires.
Reportedly, Rhodes is the territory with the most concerning environmental conditions at the moment. Its flames continue unabated and are spiraling out of control on its eighth day. To control the situation 270 firefighters, 6 planes, and 2 helicopter tankers have worked together to put the fire out.