Henry Kissinger was welcomed by Chinese President, Xi Jinping, in Beijing. He is considered to be one of the people who contributed to the normalization of the diplomatic relations between the United States and China over 40 years ago.
Henry Kissinger, known for being Secretary of State of the United States, was received as an old friend in the Chinese land. Apparently, his presence causes trust and is seen as a positive signal that could potentially help mend the fractured bilateral relations between the American and the Asian country.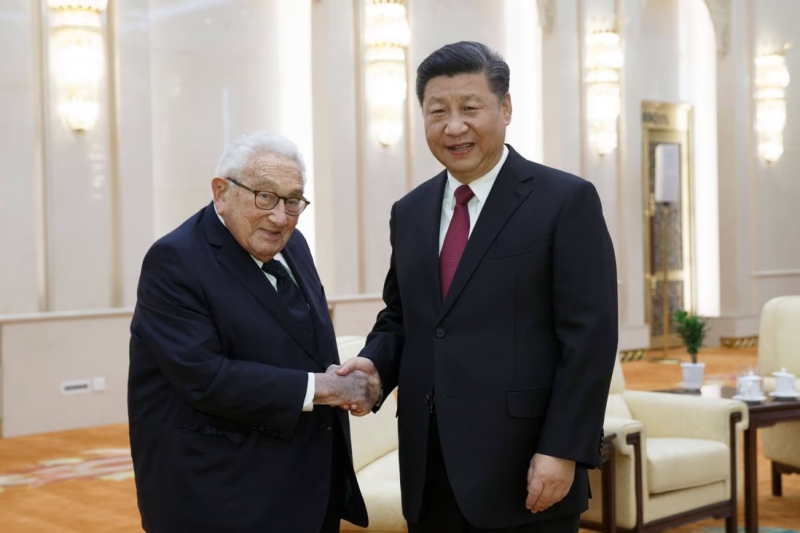 Kissinger met today, July 20, with the Chinese President at the Diaoyutai State Guesthouse,  which is the former imperial garden where political some heads of state usually are during his stay period in the country. In this place, they have the chance to meet other Chinese leaders.
This comes after the failed receptions of Treasury Secretary, Janet Yellen, and Special Envoy for Climate Affairs, John Kerry. They both were unable to meet the president on the trips they recently had to the Chinese capital. Because of this, Xi Jinping's meeting with Kissinger is important, as Kissinger has recently celebrated his 100th birthday and has visited the country more than 100 times.
The former Secretary of State thanked Xi Jinping's reception and said that the relationship between the two nations has to grow better into a world of peace and for the progress of humanity, above everything else. In the past, he played an important role as a mediator to normalize tensions between China and the United States four decades ago.