Frontier Airlines kicked off two of its passengers after they started a long argument during a flight to Las Vegas. The disruptive event took place on Tuesday night July 18 during the flight. The trip, which was carrying the two females who broke out a fight on board, ended up being diverted to Denver International Airport. 
Initially, the Frontier Airlines flight was supposed to land in Las Vegas at around 8:40 p.m. (PT), after it took off from Philadelphia around 10:30 p.m. (ET). However, the trip was delayed one hour after two passengers had violent behavior and deviated this the airplane's course to Denver.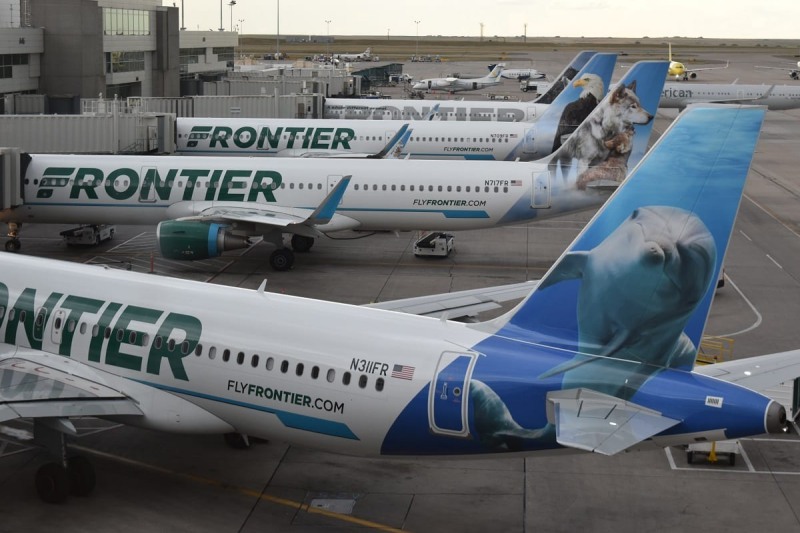 The moment was captured in video by one of the passengers. The footage shows the two women, which were traveling together, engaging in an argument out loud. They started fighting each other and used curse words loudly during the flight. After this, a male Frontier Airlines flight attendant tried to assist the situation by moving one of the women to another seat. 
However, this did not stop the discussion, as one of the travelers yelled "Shut the f*ck up, b*tch" repeatedly. As the crew member attempted to calm down one of the heated passengers she exclaimed "Don't f*cking touch me." Following this situation, police officers arrived at the scene on the plane and arrested the two women.
The aggressive ladies were successfully removed from the plane and the rest of the passengers reacted with applause after the violent event was over. The identities of these travelers and the possibility of them being charged for their behavior have not been confirmed yet.