Environmental activists from the Last Generation movement took the runways of the Hamburg and Düsseldorf airports in Germany. The activists blocked the air traffic for about two hours and their objective was to protest against the most polluting transportation means – airplanes – and demand the German government to pay more attention and take more drastic and faster measures to solve this issue.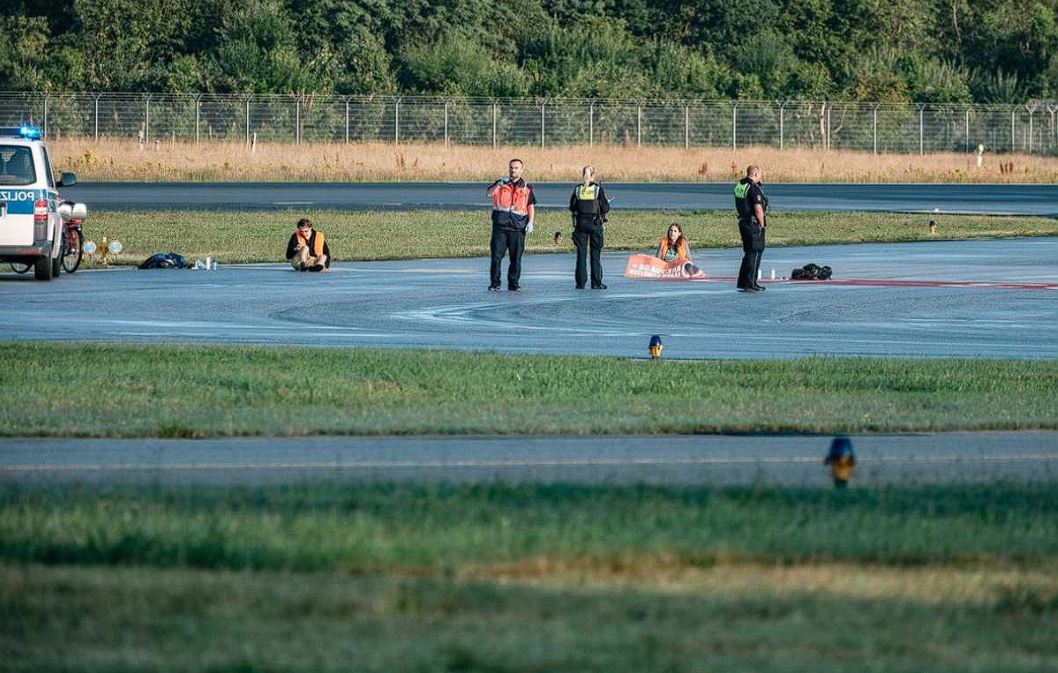 Reportedly, traffic at both airports was suspended as a result of the protests. The members glued their hands to the runway ground, in order to make it harder for the airport personnel and the authorities to remove them from the area. The event started at 4:10 and ended at 7:50 GMT when police officials started operating to disperse the activists from the area.
About this, Senior German government officials including Transport Minister, Volker Wissing, stated that "The Last Generation isn't protecting the climate, they're engaged in criminal activity," in addition, Justice Minister, Marco Buschman, stated that they are preventing people from flying on their "well-earned holidays" and accused Last Generation of dividing people in Germany.
Dozens of flights were canceled as a result of the blocking, with Düsseldorf and Hamburg being the 4th and 5th busiest airports in the country. The environmental group has stated that their protest is non-violent and will not stop unless the government starts to take action. The situation is going out of hand, though, as different members of the group have been attacked by motorists and car drivers when protesting in highways.