North Korea launched a long-range ballistic missile from the capital city, Pyongyang. According to South Korea's Joint Chiefs of Staff, the missile was detected on Wednesday local time and it was fired in the waters of North Korea's east coast.
Reportedly, The Japan Coast Guard affirmed that the missile was fired at 9:59 a.m. local time. The projectile traveled approximately 1,000 km and crashed into the sea across the Korean Peninsula and Japan around 11:13 a.m. At the moment, South Korea and the United States are studying the details regarding the launch.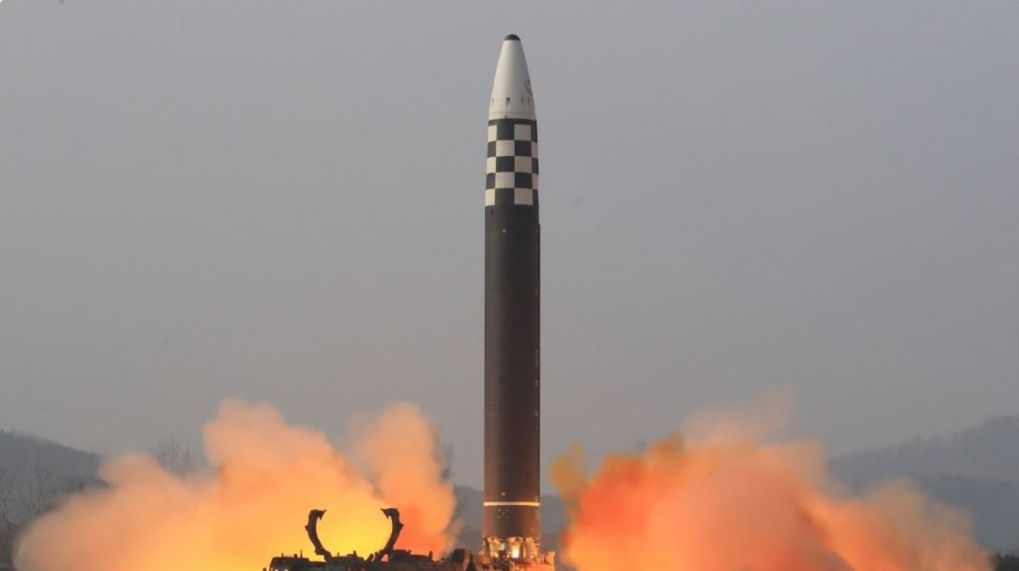 Following the situation, Japanese Prime Minister Fumio Kishida, disapproved of North Korea's actions on the NATO summit on Wednesday. He said the country's actions were "unacceptable" and saw them as a threat to Japan's stability and the safety of the international community.
In addition, South Korean President, Yoon Suk Yeol, stated that he would look for strong international solidarity at the NATO summit after North Korea's launch, Suk Yeol called for an emergency meeting in the National Security Council on Wednesday to discuss the missile launch.
Similarly, the United States condemned the missile test and the US National Security Council spokesperson Adam Hodge said it was a violation of previous agreements and raised tensions in the Asian region:
"The door has not closed on diplomacy, but Pyongyang must immediately cease its destabilizing actions and instead choose diplomatic engagement. The United States will take all necessary measures to ensure the security of the American homeland and Republic of Korea and Japanese allies."
The missile test came two weeks before North Korea's celebration of the 70th anniversary of the Korean Armistice Agreement, which stopped the hostilities with South Korea during the Korean War. It also came after a failed launch in the month of May.