EasyJet pilot made a request during a commercial flight. He activated the intercom to ask his passengers a peculiar favor, up to 20 of them had to disembark from the aircraft in the Lanzarote, Spain. According to his calculations, he explained to the travelers that the plane did not have sufficient capacity to carry the weight and that takeoff would be complicated.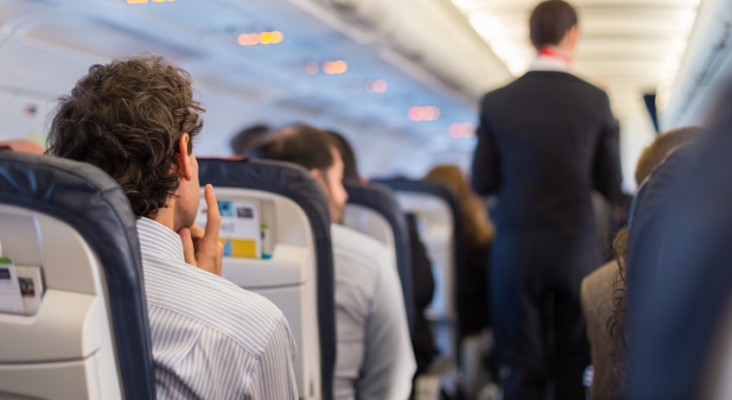 A video, which now has become viral across social platforms, shows the moment when the EasyJet airman talked to the passengers and stated that safety was EasyJet's first priority. He later said that the aircraft would not take off in the current wind conditions. As a result, he asked for 20 people who would voluntarily disembark for monetary compensation.
"Because there's so many of you, it's a pretty heavy aircraft we've got today. That heavy aircraft combined with a fairly short runway here in Lanzarote and some winds mean that the aircraft is too heave at the moment to depart. One way to solve the problem is to make it slightly lighter. If possible I'd like to ask for potentially 20 volunteers."
The flight which was departing from Lanzarote, Spain was destined to land in Liverpool, United Kingdom. Unfortunately, its conditions at that moment were not sufficient to carry out the flight as expected. Some passengers were angry due to de delays and the unexpected turn of events. However, nineteen of them accepted the offer and left the aircraft with a 500 euros compensation. 
"The aircraft is too heavy at the moment to depart."

This is the moment a pilot asked for volunteers to leave a flight from Lanzorote.

easyJet confirmed that 19 passengers did volunteer to leave the plane before it took off.

Find more videos: https://t.co/8xyWy2cBPY pic.twitter.com/1aZYdaYqct

— Sky News (@SkyNews) July 10, 2023