Zayn Malik left the massive boyband One Direction eight years ago. Since then, he has released three studio albums but has limited his public appearances and has become a very private person. Malik has mainly cited anxiety and his need for "time off the spotlight" as the reasons why he would not promote much of his music or give any interviews. However, this has now changed as the "Dusk Till Dawn" singer has been interviewed for the first time in years on Tuesday, July 11. 
The former band direction member was the latest guest on Alex Cooper's Call Her Daddy podcast. During the interview, the artist talks about the reasons why he left One Direction, his struggles with anxiety, and his life as a father in a more detailed and open way. In addition, he has taken the occasion to promote his upcoming work "Love Like This" which is set to be released on July 21.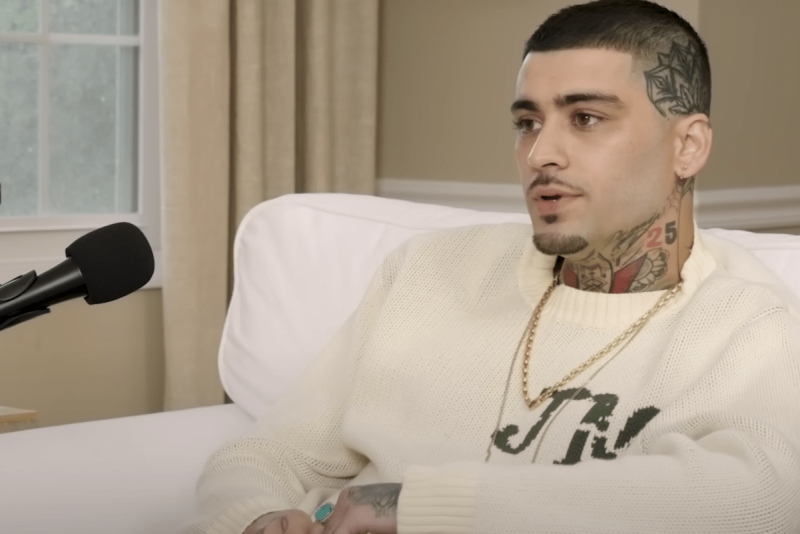 When asked about why he left One Direction he said "I feel like we were so overexposed in the band that that's why I took the time that I have to not even necessarily do interviews." He later commented on his relationships with the other four members, Harry Styles, Louis Tomlinson, Liam Payne, and Niall Horan. "There was obviously underlying issues within our friendships too, We'd been together every day for five years and we got sick of each other if I'm being completely honest." He recalled.
He also shared details about how he has been managing and trying to overcome his anxiety to be able to get into the spotlight again "Since I've had my daughter, the main thing in my mind is trying to be a good example to her" he stated. "That's why I'm even doing this interview, you know? I used to get a lot of anxiety around having a conversation like this. And I want her to be able to look at me and be like, 'My dad's doing this."
ZAYN MALIK. First interview in 6 years #WEDNESDAY @zaynmalik pic.twitter.com/rsnN0PH99P

— Call Her Daddy (@callherdaddy) July 11, 2023