The Texas state has started deploying a floating marine barrier at the Rio Grande River. The new water barrier was made to deter migrant crossings on the border between the United States and Mexico, according to Texas Governor, Greg Abbott. The river is located near Eagle Pass town, and the authorities are overseeing the deployment. This measurement comes after Abbott's critiques regarding Joe Biden's migration policies, and he said the plan would utilize a 1,000-foot floating barrier.
Similarly, Texas Department of Public Safety, Colonel Steven McCraw, affirmed that the migrant buoy barrier would be rapidly installed and is going to be anchored to the bottom of Rio Grande's waterway. McCraw also stated that the barriers could be "overcome" but that "it takes great effort, specialized skills, and equipment to do it." as the government planned to install it last month.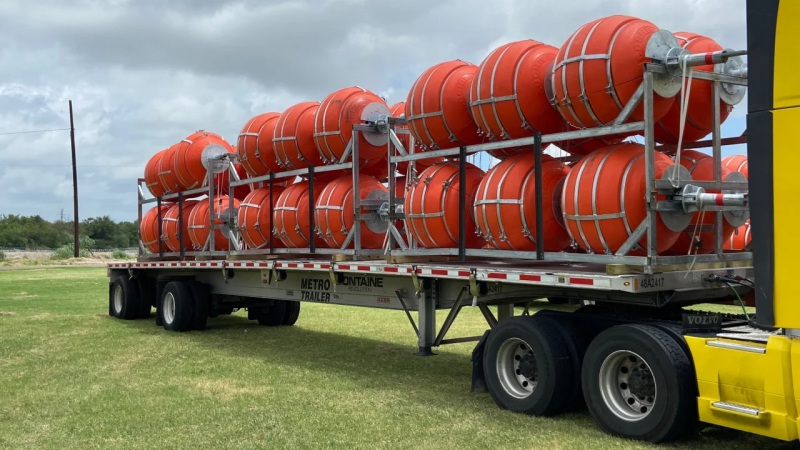 The new barrier is approximately a thousand feet long and it was made as a response to combat the series of migration events at the border. These include a number of drownings in the Rio Grande waters. According to officials, 4 people were found dead in the area together with an infant in recent days. In a similar way, last weekend a woman and a baby girl were located unresponsive in the river, and a dead man and woman were found on Sunday, and Monday respectively, in concordance with Texas DPS Lt. Christopher Olivarez.
Migration has become a dangerous issue for people who decide to take this step. Oftentimes, their journey for a better life results in an insecure and threatening trip to avoid encountering authorities who will send them back and make their way into the American nation.