Meta CEO, Mark Zuckerberg. has been called by Florida's Attorney General, Ashley Moody. She mate the announcement on Monday, July 10,  and said that the Facebook co-founder has been invited to testify in October. Zuckerberg will have to talk before the State Council regarding the use of different Meta platforms in the Florida human trafficking cases. The council stated that, since 2019, platforms such as Facebook, Instagram, Messenger, and WhatsApp have been utilized.
The Attorney shared these results doing a virtual meeting of the council. She then invited the Threads owner to testify and then pointed out the mistakes he and his applications have made by not addressing this issue. Moody asked Zuckerberg to say what his company plans to do to stop human trafficking in his media platforms, as the findings of her study make it clear that action must be taken to prevent more tragedies.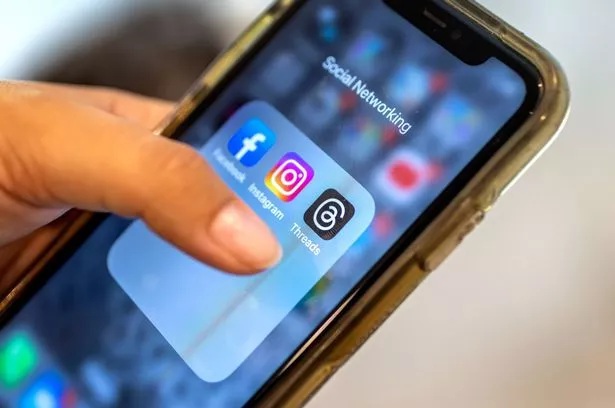 "Before launching new products or wasting time preparing for a cage match that will likely never happen, Zuckerberg should be working to make Meta's existing platforms safer for users and to prevent vulnerable people from being forced into illicit sex work. The findings of our statewide survey and other reports make it clear that Meta platforms are the preferred social media applications for human traffickers looking to prey on vulnerable people. Zuckerberg needs to immediately turn his attention to this public safety threat and testify to our council about what Meta is doing to prevent its platforms from being used to assist, facilitate or support human trafficking."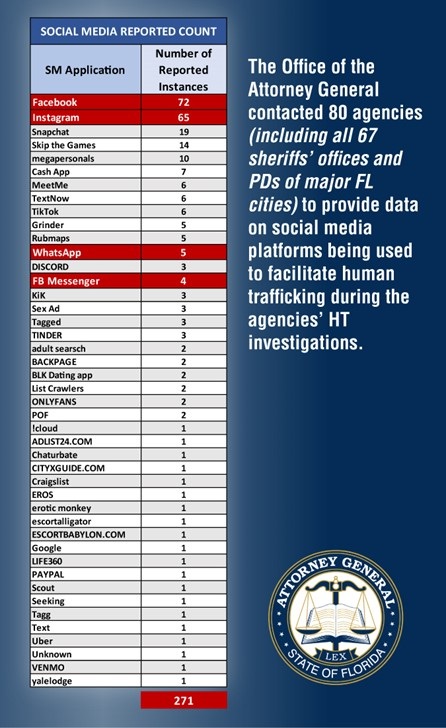 Attorney General Moody has requested Zuckerberg to respond to her call by September 5, as the next council meeting is scheduled for October 5. The Attorney has made numerous efforts to raise awareness about human trafficking, including an Online Safety Toolkit to inform parents and guardians and teach children and adolescents about the risks they could go through by being a part of the online world.