The new massive LED sphere in Las Vegas lights up for the first time and is now set to be a major attraction for tourists. The orb is made of the latest screen technology, and it is as advanced on the outside as it is on the inside. For example, it has 17,600 people seating capacity and it can put together 20,000 standing. The sphere was inaugurated during the United States' Independence Day celebration.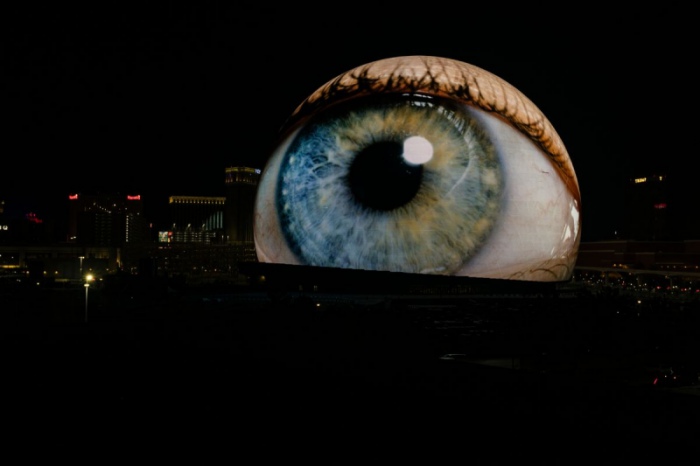 The titanic attraction had a cost of 2.3 billion dollars, and it is able to display a wide variety of animations in the entirety of its LED-structured screens. For instance, during its debut on Tuesday night for the 4th of July, it showed firework animations, the American flag, the moon, and a giant blinking eyeball from the panel.
It took about 5 years to construct the massive orb, its making took place for the first time in 2018. Now, it has been the attraction center due to its enormous size, and even when it is not lit, the orb is still the largest LED screen in the world, with 1.2 million lights.
The MSG Sphere is set to have its very first show in September. The legendary band, U2 will be kicking off the initial performance the orb will ever host. In addition, it is also displaying the NBA Summer League with a massive basketball.
Following the inauguration, users recorded different videos and now the sphere has been highly promoted across social media, in platforms like TikTok, Instagram or Youtube. Most people will not be able to get on the inside for the moment, so this is a nice way to see what the orb has to offer!