Harry Styles has been visiting a number of cities in different countries with his "Love on Tour" concert shows. The "As It Was" singer has recently been performing in Europe and is set to conclude the last leg of his tour on Saturday, July 22 in Italy. 
This time, the megastar received an unpleasant surprise from one of the concertgoers. As can be seen in videos across social media platforms, he was hit in the eye by an unknown object as he was walking on stage to continue his performance. The uncomfortable accident took place on Saturday, July 8 in his latest stop in Vienna, Austria.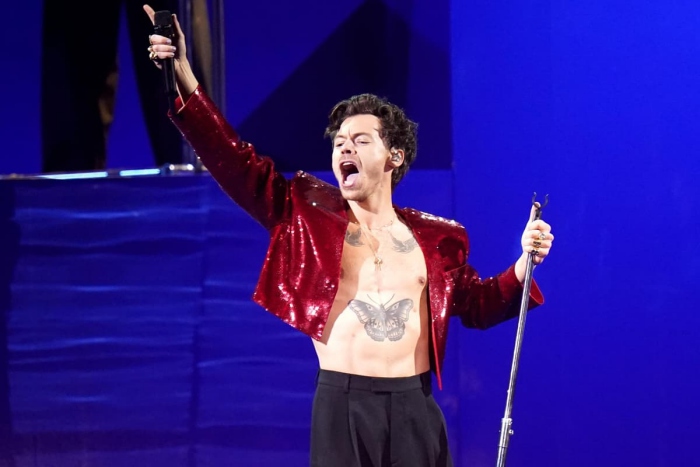 He later reacts and is seen in pain from the hit. The "Sign of a Times" hitmaker brought his hand to his face to put himself together before moving forward with the concert. He has not yet made a statement about the issue and the person who threw the object has not been identified. Similarly, the item Styles had been hit with in the show has not been officially recognized either.
Unfortunately, this is not the first time an event like this occurs during one of his concerts. In 2022, the "Adore You" singer was hit with Skittles while performing in Los Angeles at one of his past shows. In addition, this uncomfortable situation adds up to previous incidents with other artists, who had been thrown objects while signing. These include Bebe Rexha, P!nk, Lil Nas X, and Drake.