New York authorities are increasing controls on Long Island's beaches after five shark attacks in only two days. Officials in Long Island's eastern Suffolk Count have started using drones to detect potential threats in the waters of the area after reports stated that three marine animal accidents took place there.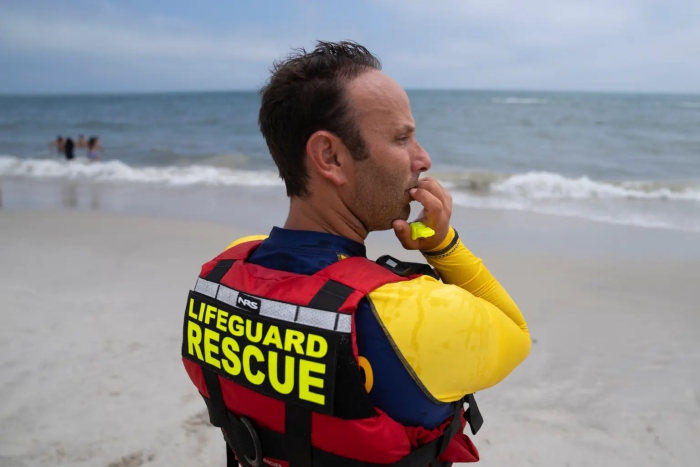 The attacks have put beachgoers and shark patrols under alert. Even though none of the situations have resulted in fatal events and badly injured individuals, experts are advising people to be cautious when going to the beach. For example, a 15-year-old girl was bitten at Robert Moses Beach on Tuesday.
Similarly, on the same day, a 15-year-old boy was attacked on his foot by a shark at Fire Island's Kismet Beach, Suffolk. Fortunately, the teenagers had non-severe wounds. In addition, three more beach-goers were bitten on Tuesday. First, it was a 47-year-old man swimming in Quogue Village Beach. Finally, two other people were bitten at Pines Beach but had minor injuries.
During control measurements, New York State Parks unveiled drone footage showing about 50 large marine animals swimming near Robert Moses Beach. They were originally thought to be sharks, but it was later confirmed that the animals were black drum fish. 
Officials have advised people to avoid swimming alone, as it is much safer to do it in groups. Additionally, they recommended people to not go far from the shore and avoid bait fish, according to Gavin Naylor, the director of the Florida Program for Shark Research.