Britney Spears stated on Thursday, July 6, that she was "backhanded" in the face by NBA player Victor Wembanyama's security. Allegedly, the "Baby One More Time" singer attempted to converse with the basketball star in Las Vegas' ARIA resort. Later on, Spears filed a police report that described the "embarrassing" incident in which she had been violently separated from Wembanyama.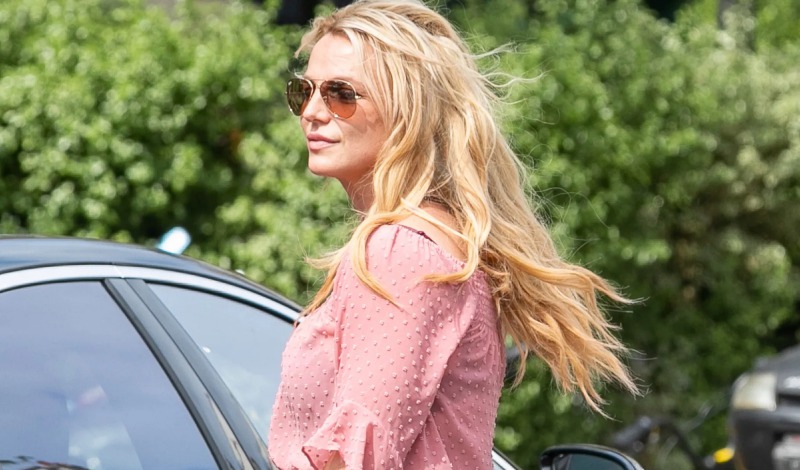 The situation took place at the Catch restaurant in the hotel at around 8:30 p.m. Britney Spears, her husband, Sam Asghari, and two other people entered the restaurant where she was able to spot the San Antonio Spurs player on Wednesday night. The pop star affirmed that she had recognized the French basketball player and wanted to approach him in order to "congratulate him on his success" and ask him for a photo.
According to Spears, she tapped him on the shoulder because it was "really loud." After this, the young man's security backhanded her in the face in front of a crowd. As a result, the "Toxic" performer was almost knocked down on the ground and her glasses almost fell off her face. She later compared her security team to Wembanyama's saying that they did not hit any of the 20 fans who came to see her the same day.
On Thursday afternoon, The NBA star shared his version and said that he was only following security protocols. His team had told him to keep walking to avoid "creating crowds," so he did not stop to talk to anyone. He later added  the 41-year-old "grabbed him from behind" and his security pushed her away, but "he did not see what happened." Spears herself denied the statement and affirmed she only tapped his shoulder. 
Following the event, Las Vegas police assisted the situation and Britney Spears filled the report detailing her version of the events. The authorities stated that "the incident has been documented on a police report and no arrest or citations have been issued. No further details will be provided at this time."
RIGHT NOW: Victor Wembanyama addresses the alleged incident involving a member of the Spurs security team and Britney Spears.@News4SA Sports Director @DonHarris4 asked Victor for his interpretation of what took place last night. pic.twitter.com/uJN6DsH52t

— Zack Hedrick (@zhedrickTV) July 6, 2023