Heavy rains have flooded the city of Chicago, leaving cars stranded in open areas, forcing the cancelation of a NASCAR race, and most importantly, posing potential risks to the lives of residents in the counties of the Chicago area. The harsh weather conditions remind people how vulnerable these urban areas are to extreme climate situations like this.
The authorities have reported that several interstate highways have been closed as a result of the flooding, and more than 10 vehicles have been stuck on Highway 55, near the main north-to-south street in the city of Chicago, (Pulaski Road). In addition, NASCAR officials had to cancel a set-up competition for the last half Xfinity series race. However, it had to be suspended due to lightning, thunderstorms, and heavy rains. Also, some trains were stopped from continuing their routes as well.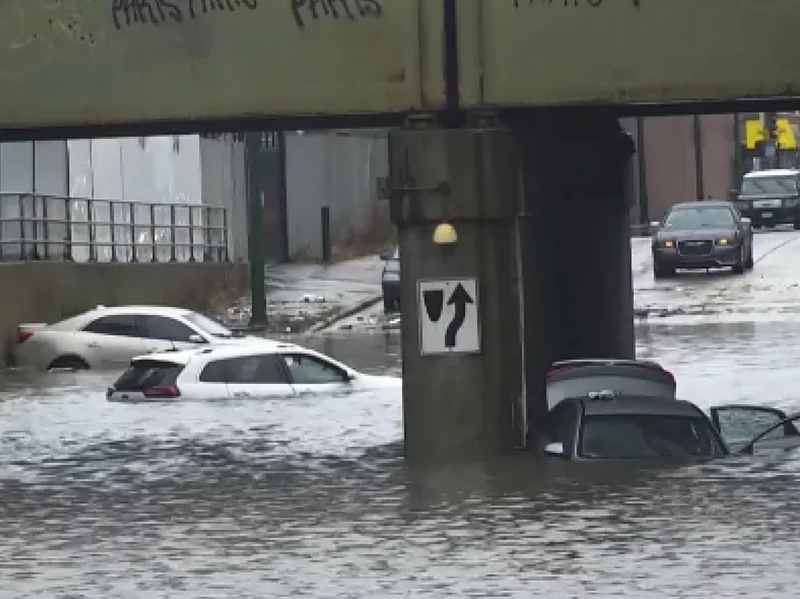 The National Weather Service promptly warned the residents about the emergency. The service reported 6-inch floods in Illinois areas such as Cicero and Berwyn and said the event could be "life-threatening." Reportedly, floods blocked most roads and overflowed creeks and streams in the area. In spite of flood warnings having expired already, associate professor in earth and environmental sciences at the University of Illinois-Chicago, Max Berkelhammer, said the city needs to find ways to mitigate flooding:
"That's really where the challenges are. You can build a lot of infrastructure but in a city like Chicago, in a storm like yesterday, you have to find a place for (the run-off) to go."
NWS' meteorologist, Ricky Castro, stated that a storm system was rotating over the Chicago area rather than moving eastward, providing the opportunity to draw moisture from the atmosphere which produces heavy rainfalls.