Hello Kitty is one of the most popular franchises in the world. It has launched video games, clothing, cosmetics, series, and much more through Japanese company Sanrio. This time, the cute cat teams up with the highly-anticipated anime Jujutsu Kaisen, which will be releasing its second season this Thursday, July 6. The collaboration is set to have brand-new merchandise products from both Japanese franchises.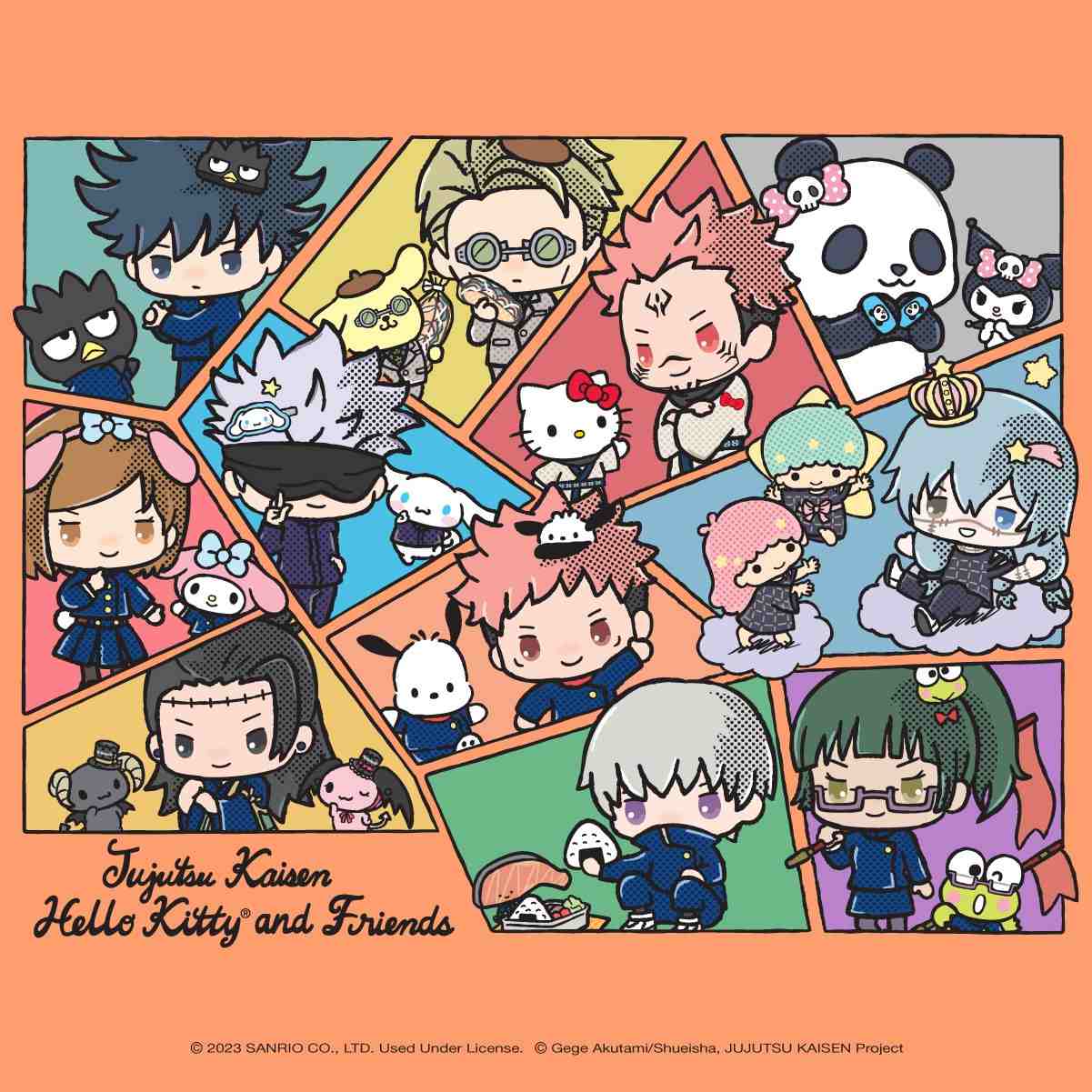 The announcement was made by Sanrio itself on a post to its different social media accounts, such as Instagram and Twitter. The company shared a picture with eleven Jujutsu Kaisen characters beside their Hello Kitty counterparts. Basically, the anime series has been brought to the little world of Hello Kitty in the photo. To describe the recent collaboration Sanrio said:
"Attention students!💥 Expand your domain with @Jujutsukaisen x @HelloKitty and Friends. Which character mashup is your fave? 🧡 Collection coming soon to @hottopic."
The upcoming products will be released via Hot Topic, which is an American store chain specializing in clothes and fashion related to music, video games, pop culture, punk, and post-hardcore. The store frequently negotiates exclusive licensing arrangements with a number of brands, artists, and movie studios and that is the reason why the recent Hello Kitty and Jujutsu Kaisen team-up has been possible.
However, it is not he first time that both Japanese juggernauts join forces to collaborate. The franchises have previously worked together to release accessories, plush toys , and other products in small versions for fans. Unfortunately, neither Sanrio nor Hot Topic have confirmed the type of merchandise that will be offered to the public, and a release date is still to be announced. 
Attention students!💥 Expand your domain with @JujutsuKaisen x @hellokitty and Friends. Which character mashup is your fave? 🧡 Collection coming soon to @HotTopic. pic.twitter.com/TsvfEB2N3K

— Sanrio (@sanrio) July 2, 2023