USS Gerald R. Ford (CVN-78), the United States' newest aircraft carrier, and an embarked staff from Carrier Strike Group 12 arrived in Split, Croatia on Monday, June 26 for a scheduled port visit. This aircraft is considered as the latest and most modern carrier in the service of the United States Navy. In addition, it's the first Ford-class ship and it has massive proportions: 337 meters long, 76 meters high, and displacement of over 100,000 tons.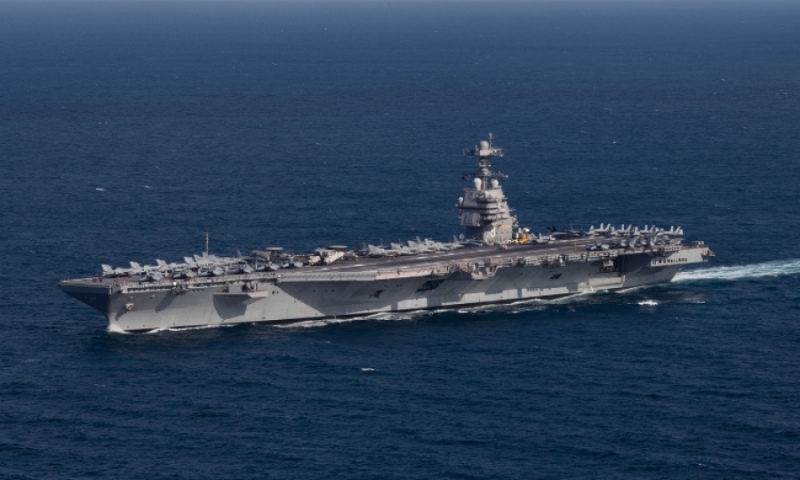 The ship had previously made a historic visit to Oslo, Norway in late May. As a result, the USS Gerald R. Ford became the first aircraft carrier to visit the Scandinavian nation after 73 years of its last visit in 1958.
In a similar way, the arrival of the US ship to Croatian territory marks the second stop of the U.S. Naval Forces in Europe within the area of responsibility in this continent. About this, Rear Adm. Erik J. Eslich, Commander stated:
"U.S. Navy units frequently visit Croatia for maintenance, mutual security training opportunities, and liberty, and the Sailors of the Gerald R. Ford Carrier Strike Group are excited to continue the tradition. It is a welcome opportunity for our crews to enjoy a beautiful country and experience the Croatian culture, but also for us to engage with a crucial ally and build upon the strong U.S.-Croatia relationship that is founded on our shared values."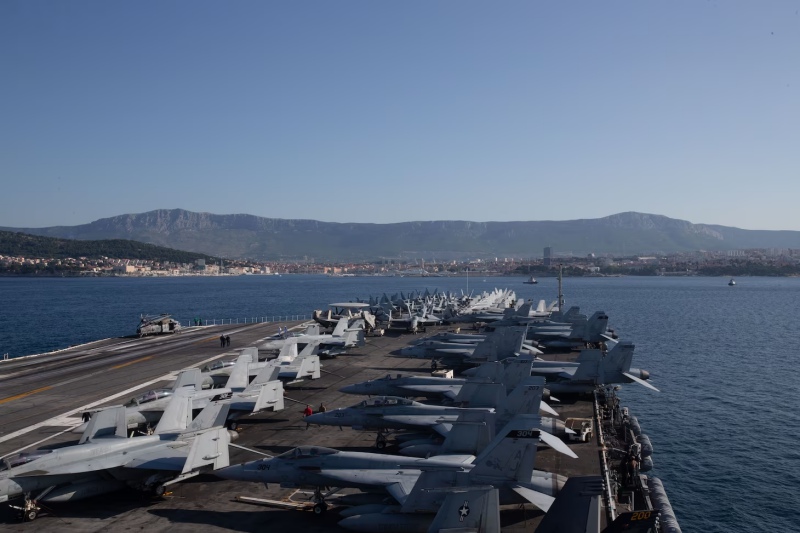 Gerald R. Ford, which was deployed from Virginia on May 2, is set to conduct joint and combined training exercises for the navy's members and it will be supporting security and stability operations in maritime zones. In addition, it will be supporting the defense of the U.S. and its allied and partner interests. They will be taking advantage of the occasion to train together in order to refine tactics, techniques, and procedures.