Former United States Marine, Daniel Penny pleaded not guilty to second-degree manslaughter and criminally negligent homicide after choke-holding Jordan Neely in the New York City Subway. Reportedly, Neely, who was a  Michael Jackson impersonator, started acting erratically and commenced to shout and beg for money inside the wagon.
As a result, Penny was arrested 11 days after the death of the street performer and will be facing about 15 years of prison time if sentenced to the charges. Penny, who is free on a $100,000 bail, was called to court this Wednesday, June 28. The arraignment of the charges only lasted a couple of minutes. and the 24-year-old young man only stated that he was "not guilty."He later refrained from giving additional statements or comments to the media.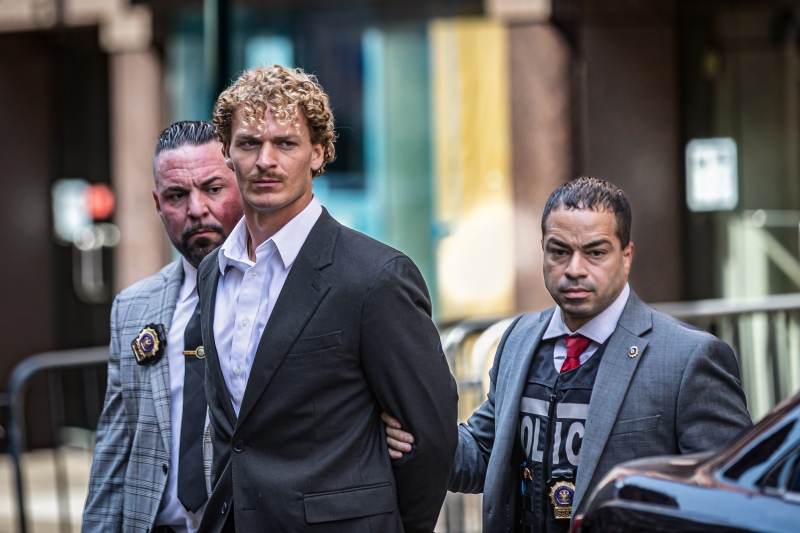 Reportedly, Penny acted in self-defense and in defense of the other passengers at the moment. According to his version, Neely threatened to kill people in the subway several times, and later added that  the man said "I'm prepared to go to jail for life, and I'm willing to die." After this, Penny held the man's neck for about 3 minutes and restrained him until he stopped moving.
Following the choke-holding, Neely was taken to the hospital where he was pronounced dead as a result of the neck compressions done by the former United States Marine. The performer's family members later showed their support and stated that their relative struggled with mental illness and was only looking for help.
After the indictment, Penny's defendants were confident that they will ultimately win the case and that his client will be found not guilty. "We are a long way off from trial, but all the evidence we've seen is that our client acted under the law,"