John Goodenough, the 2019 Nobel Prize winner in Chemistry. passed away at the age of 100. According to the University of Texas, in Austin, the inventor died on Sunday, June 25, however, the official statement issued by the university kept Goodenough's cause of death disclosed.
He is known for having a major contribution to the development of lithium-ion batteries, which forever changed portable technology and human life along the way. Thanks to this invention, he has become the oldest Nobel prize winner, as he received the award at the age of 97, in 2019, alongside M. Stanley Whittingham and Akira Yoshino. About his legacy in the world of sciences, he told BBC: "I'm very gratified that I've provided something for the people of this world."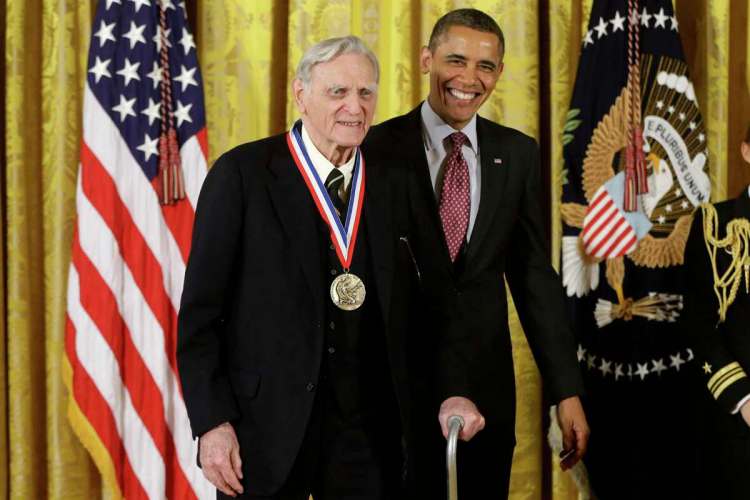 The scientist began exploring in 1980 when he had materials that could create a rechargeable battery with more stability and power. The development is now present in our everyday life with cell phones, laptops, and other devices. This also paved the way for the creation of extended-range electric vehicles that use renewable energy through batteries.
Aside from the prestigious Nobel Prize, John Goodenough also obtained other important achievements. For instance, he was awarded the National Medal of Science by Barack Obama in February 2013. In addition, he also earned the Benjamin Franklin Medal, and the Enrico Fermi Prize thanks to his contributions.
The scientist was born in Germany to American parents in 1922 and grew up in the Northeast of America. He served in the US military as a meteorologist, graduated with a degree in Mathematics from Yale University, and earned a Master's Degree and Ph.D. in physics from the University of Chicago.