Sunblink Entertainment announced today, Tuesday, June 27, the release of Hello Kitty Island Adventure. The brand-new title will be coming exclusively to Apple Arcade next month and is set to be a multiplayer video game that will see the different Sanrio characters on Apple's service, including Hello Kitty, Cinnamoroll, Melody, and Kuromi among others. 
The first sneak-peak has provoked comparisons to similar games, such as Animal Crossing, as Hello Kitty's game also takes place on a tropical island where players will be able to explore and construct new buildings with different objects and decorations. and decorations. Still, players and fans have received the news with excitement all around social media.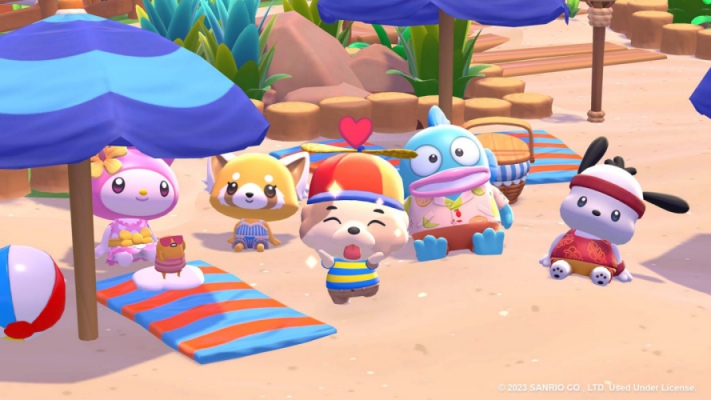 Sunblik's producer, Chelsea Howe stated that "Hello Kitty's charming world and focus on friendship embodies our team's philosophy toward making games, so partnering with Sanrio is a tremendous honor and privilege. We can't wait for players to fall in love—for the first time, or all over again—with iconic Sanrio characters in a rich open world they can make their own."
However, this is not the first time that the Japanese cat becomes playable on consoles or other devices, but it seems that this is going to be the very first large-scale video game launching for the kitten. As the franchise only gets bigger, it was unveiled that Hello Kitty's video game will be coming to the subscription Apple Service on July 28th, along with a list of highly-anticipated titles such as Stardew Valley, Slay the Spire, a remake of Ridiculous Fishing.