New Jeans took the K-pop scene by storm with the release of their first EP titled "Attention" in August, 2022. The group later amassed more success with the double single "Ditto" and "OMG" in January and a Coca-Cola collaboration in April. This time, the five-piece band teams up with The Powerpuff Girls leading up to the release of their second mini album in July. 
According to ADOR Entertainment, the all-female band will be making a musical comeback with their upcoming EP titled "Get Up." The tracklist has a total of six songs including "New Jeans," "Super Shy," "ETA," "Cool With You," "Get Up," and "ASAP."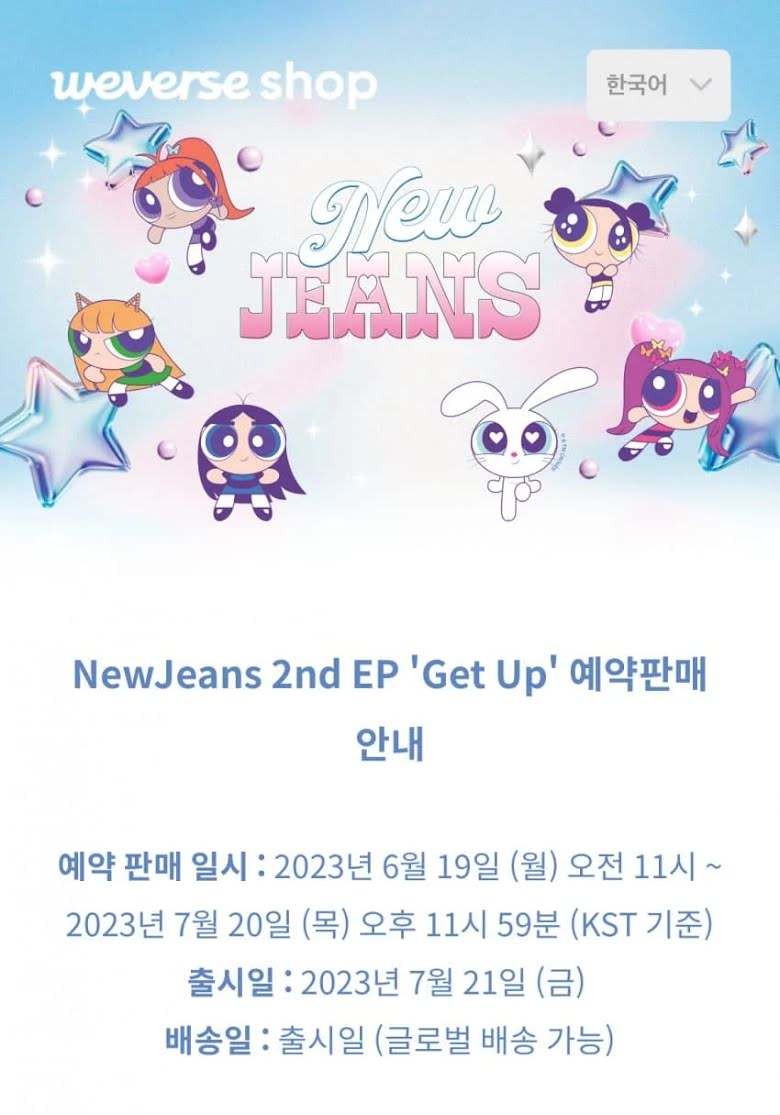 Reportedly, each track will be accompanied by a music video, and the first song, "New Jeans" come to life in collaboration with the Cartoon Network show, The Powerpuff Girls, as a celebration of the 25th anniversary of the series. 
Earlier this month, the group dropped a snippet of one of the songs which included a visualizer that portrayed the five members of the K-pop band as part of the cartoon world of the Powerpuff Girls. The short clip showed them in a video game world including a sneak-peak of the song. Similarly, New Jeans unveiled a teaser for "ETA" on their social media platforms on Saturday, June 25.
It was also announced that two tracks, "New Jeans" and "Super Shy", are set to be released on July 7, while the full studio mini-album will be launched on July 21. The record will be available for digital and physical pre-order on June 19, 2023, at 11 a.m., for fans who want to make their purchase as soon as possible!
Coming Soon!
NewJeans 2nd EP 'Get Up'

🗓 2023.7.7. Pre-Release
🗓 2023.7.21. 2nd EP 'Get Up' Release

✅ Pre-Order
2023.6.19. 11AM KST#Time_to_NewJeans#NewJeans #뉴진스 #NewJeans_2nd_EP pic.twitter.com/x2lIt5ihKV

— NewJeans (@NewJeans_ADOR) June 19, 2023